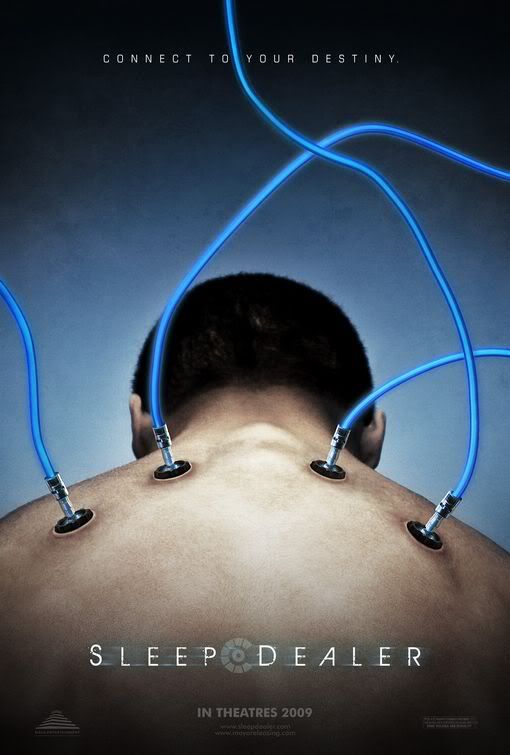 The Alamo Drafthouse will screen director Alex Rivera's culturally charged science fiction film, Sleep Dealer, on Monday at its South Lamar location.
Sleep Dealer tells the story of a dystopian future in which the border between the U.S. and Mexico is heavily barricaded and militarized, and high-tech corporations control Mexican villages. The film has been compared to the sci-fi classic Blade Runner and has received positive press from The New York Times and Wired magazine. Rivera describes his work as a filmmaker as addressing "concerns of the Latino community through a language of humor, satire and metaphor."
Rivera will be in attendance at the screening to introduce the film and answer questions afterward. Admission is free for Austin Film Society members and will cost $6 at the box office for non-members. The film begins at 9:30 p.m. More details here.