World Renowned Songstress Visits Austin's One World Theatre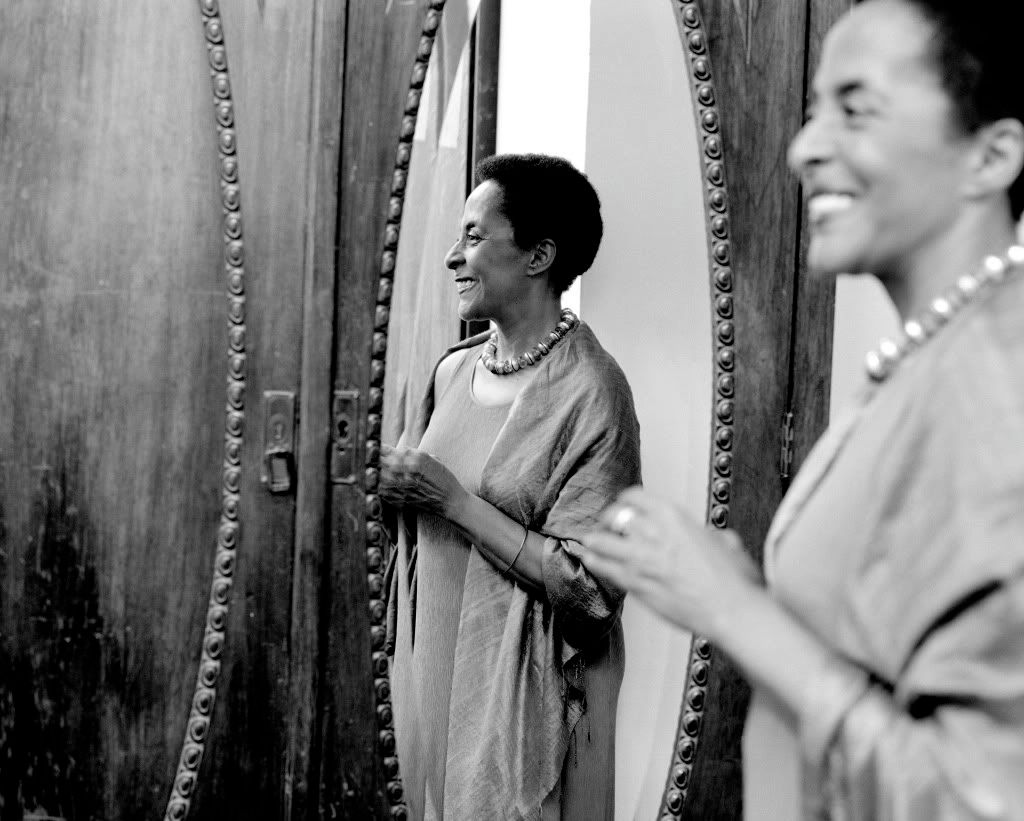 On a rainy Texas evening, surrounded by candles and books of poetry, my dogs and I were introduced to the the sound and beauty that is Susana Baca. In an instant, my heart clutched onto her voice, as with every note she sang, my ears were touched with sweetness, and wholeness and splendor.
Baca's latest EP, Seis Poemas ("Six Poems"), continues her reign as one the most influential Latin/a jazz singers of all time. The Afro-Peruvian songstress croons in simple yet moving vocal arrangements, embellished by lyrics and musical compositions that tell stories about la vida cotidiana (everyday life). Her lyrics, oftimes inspired and plucked from the pages of Spanish poet and gypsy icon Federico Garcia Lorca, weave her Peruvian take on nature and culture.
Touted by NPR's Weekend Edition as "one of the great voices of modern Peru," no one who hears her latest opus will ever doubt that she is a living legend. The EP, a commemorative feat, pays tribute to Baca's mentor and dear friend, Chabuca Granda. Granda, who schooled a collegiate Baca in the ways of the Afro-Peruvian music tradition, asked that Baca remember her posthumously.
Granda, who was considered a musical pioneer, never forgot her roots, and opened her home and her knowledge to a fledgling Baca, whom Granda foresaw as the next generation of Peruvian music.
"Don't forget me, sing me," Granda wrote to Baca on her death bed, more than two decades ago.
And so, Baca stays true to Granda's request with this album. Baca has been quoted saying she recorded this series of songs about things that are important to her life and her story.
"Time passes and I feel as though I have to leave a testimony of things that I've worked," she said.
"Rebalosas" ("Slippery Ones") is a traditional tune that sings of love lost. Baca sings about passing her former lover's home and birds singing a bittersweet tune. She implores girls she passes on the way to the plaza in a playful yet spurned manner to accompany her on a visit Huacachina, a village in southern Peru.
"Mándame quitar la vida/ Si es delito el adorarte."
The fifth song, "Los lagartos," ("The Lizards") strings a whimsical tale of a crying elderly lizard couple, who underneath the blazing sun have strangely lost their wedding rings. The lyrics were taken from the playful Lorca poem "El Lagarto Esta Llorandó." Baca, with her voice as her instrument, creates a mysterious mood, as she sings about how the lizard couple, in alabaster aprons spend the days crying and crying…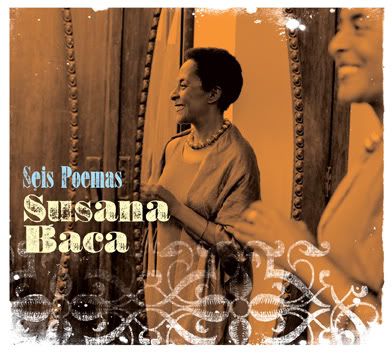 "¡Ay cómo lloran y lloran/¡ay! ¡ay!, cómo están llorando!"
Granda's "Un cuento silencioso" ("Quiet story") rounds out the album, accompanied by the cajón and guitar. The cajón, the most common Afro-Peruvian instrument, is a common box drum that is played by hitting the front with the musician's hands. Baca chose this song for a reason. Its thematic discussion of the origins of life and death, coupled with the singer's solemn tone as she sings about leaving a mark on her surroundings that is otherworldly and a quest for the meaning of life as she ages, prove for a seamless ending. As life and music have a way of coming full circle, "Seis Poemas" ("Six Poems"), released by Luaka Bop Records, returns to a longstanding rapport between Baca and David Byrne, of the Talking Heads. Byrne, who started Luaka Bop to pay homage to world music, can also be credited for producing "Maria Lando," which is the song that Granda composed and initially won Baca international stardom. Luaka Bop label mates include Os Mutantes and Javelin.
Baca, with mighty roots and a haunting voice, interprets landscapes, love and poetry with a passion that extends beyond the Afro-Peruvian musical tradition—to all traditions.
Susana Baca: 7 p.m. Thursday at One World Theatre, 7701 Bee Caves Rd. Ticket prices vary (512.330.9500 or http://www.oneworldtheatre.org). For more on Susana Baca, please visit http://www.susanabaca.com