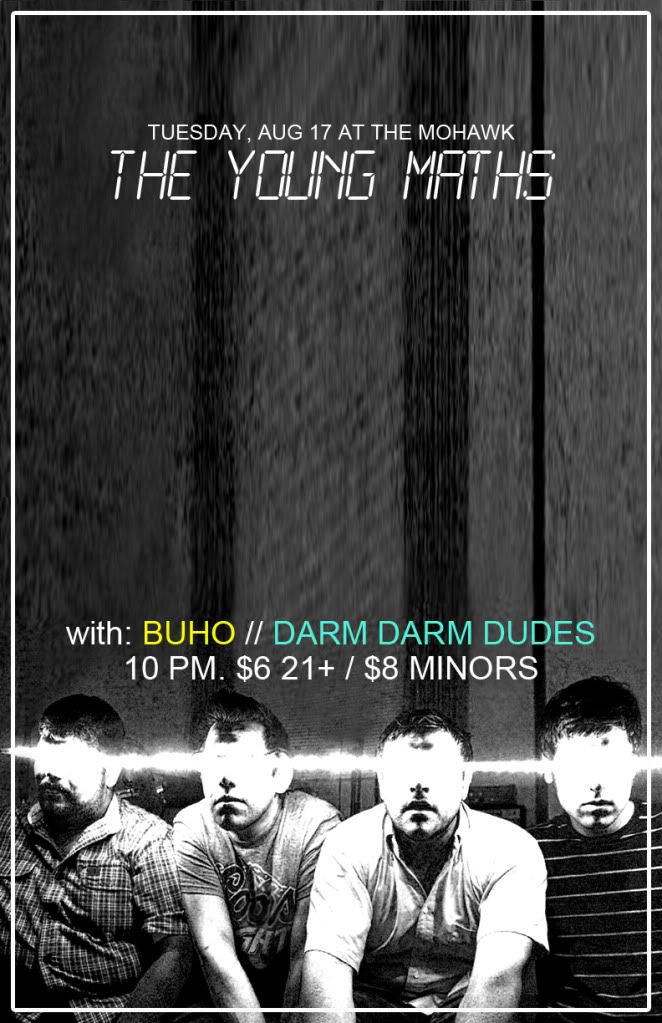 This Tuesday, Aug. 17, one of the hottest new buzz bands to come out of the Rio Grande Valley is coming to Austin for a concert at Mohawk. The Young Maths are a McAllen, Texas-based indie-powerpop group that have El Valle talking about them making it onto the national scene. They are currently touring to support the release of their second release, You're Buying Nothing. We've been listening to it here at Austin Vida and we're having a good time. Check them out Tuesday night to see what all the fuss is about.
The Mohawk is located at 912 Red River beween 9th and 10th Street. Show starts at 10 p.m. All ages welcome. Cover is $7 for minors, $5 for 21 and up. San Antonio's Buho and Darm Darm Dudes open the show.
Listen to their song "Fingered On The Dance Floor" below.