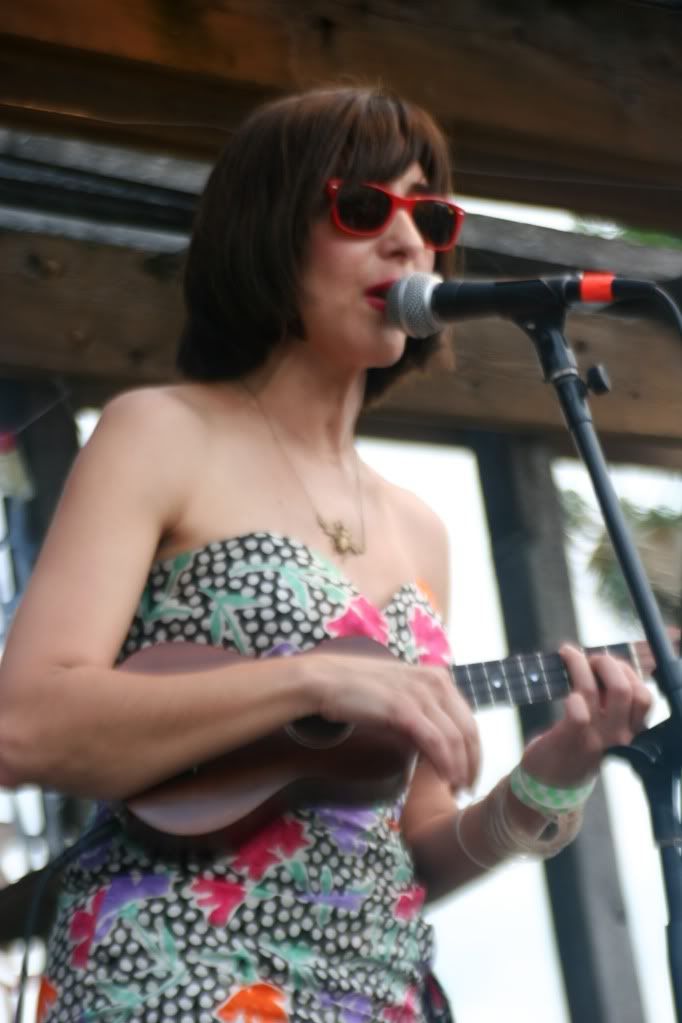 Former Los Abandoned frontwoman Pilar Diaz returned to Austin to in May to peform at the third annual Pachanga Latino Music Fest at Fiesta Gardens. The Chilean-born, California-bred singer-songwriter's sound is a bilingual fusion of different genres, from tropical to folkoric indie. Diaz was also performing in support of her self-titled debut released in early 2009.
Austin Vida teamed up with local video producers Blastro to bring you an exlcusive on-camera interview with Pilar Diaz. In the interview, Austin Vida senior editor Angela Maldonado asks Diaz what she has been up since Los Abandoned broke up, her unique estyle and her music video for "Ilegal En Estyle." Watch the interview below and be sure to check out our other Pahanga Fest video interviews and live videos. Watch Pilar Diaz's live performance from Pachanga here.
Photo by Mari Hernandez taken at Pachaga Fest 2010.