Some things are very uncomfortable to watch, but one can't help it. It's morbid, almost. Picture Jack Nicholson's Melvin Udall in As Good As It Gets meets an Argentinian Bridget Jones and you've got Soledad—the charming yet klutzy heroine from Amorosa Soledad, which opened the Cine Las Americas Film Festival on Wednesday.
I can imagine a lot of women in the audience watched this movie and thought, "Scary…how'd they know?" This film speaks to women afraid of being alone the way Sex and the City spoke to women who used independence as an excuse for being alone, you know, because "I can't find myself no mans" just sounds bad.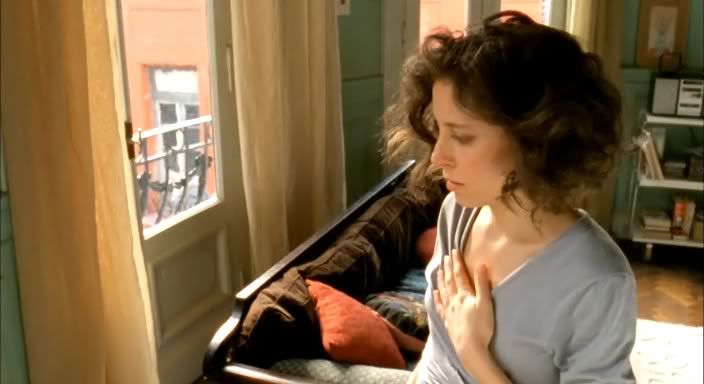 Soledad is a late-20-something hypochondriac (that alone is funny enough) who finds herself on her own after being dumped by her boyfriend, who needed "time to focus on his career." She makes the decision to be single for two to three years. But then of course, she gets locked out of her apartment. And then she feels a strange pain in her arm which might lead to heart failure. And then her dress zipper gets stuck. And then her toilet breaks down.
And then she meets Nicolas. Oh, what's a hopeless hypochondriac single gal to do? At the very least, check out if there's a hospital by his house (there is—score!).
Amorosa Soledad is a clever and endearing film—with a wonderful soundtrack to boot—that would be kinda sad if it weren't so damn funny. Inés Efron, who stars as Soledad, is eerily believable as this gawky, lovable woman whose idea of a fun time is playing some sort of illness/symptoms guessing game with her 12-year-old neighbor. This film deals with fear—fear of living, fear of loneliness and the fear of illnesses that never seem to come… so basically, just a regular day for the Single Woman. Or anyone who's ever had a hard time being in a relationship with oneself.
Amorosa Soledad was co-directed by Martín Carranza and Victoria Galardi and written by Galardi. Watch the trailer below.