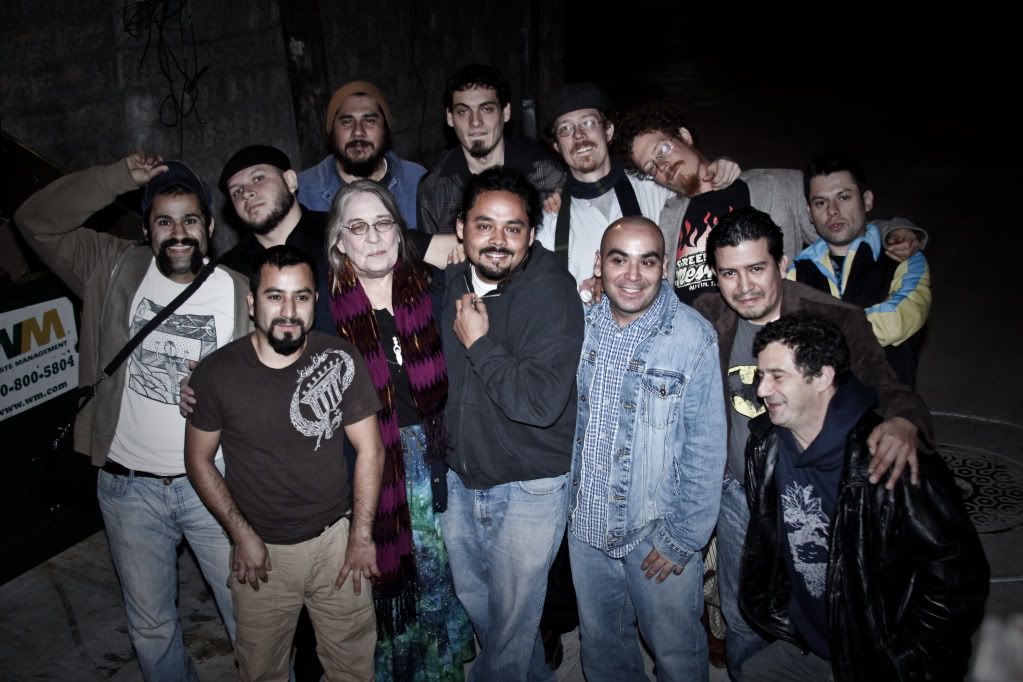 Based on nationalities alone, Austin's Huerta Culture could be considered the worldliest of world music collectives: an accordionist from Mexico, a saxophonist from Argentina, a percussionist from Iran, a guitarist from France, twins from Austin and a lead singer born in the U.S. but raised in Colombia.
Huerta Culture mixes various sounds of Latino rhythms from Cuban son, salsa, Guajiro-style music to Colombian cumbia and reggae fusion. It's so peculiar about this band, the fusion of so many sounds and cultures in one group. They all happened to get together in the Live Music Capital of the World. The on-stage members vary per show, but Huerta often consists of seven to a dozen live musicians.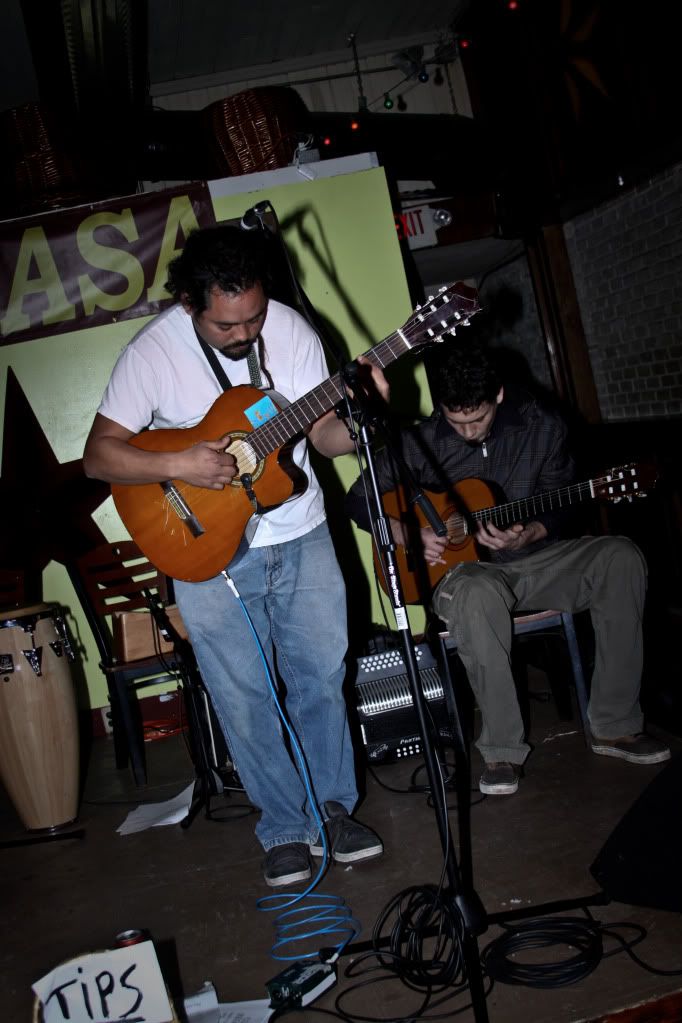 Some of the members don't speak Spanish, but their love for the Latin music makes the music so contagious that no one can stay sitting while they play.
Originally, the members of the bands were friends who decided to get together to make some music. The place where they originally rehearsed was located on a street called Huerta, and from there was born the name of Huerta Culture.
All of them have different stories and very diverse backgrounds. Kiko Villamizar, the Colombian-bred lead singer and primary songwriter, was brought at a young age to Medellin, became fluent in Spanish and grew up with the Colombian culture and traditions. His uncles were musicians, so he grew up around music as well.
"I started playing at restaurants and riding the bus in Colombia," he says. "I had the music and the instruments, but not a band to play with."
He sings about his experiences in life, adding, "I collected things from here and there in my trips. I use archetypes when writing my songs. I have been influenced by the Latinos all over America and from the U.S."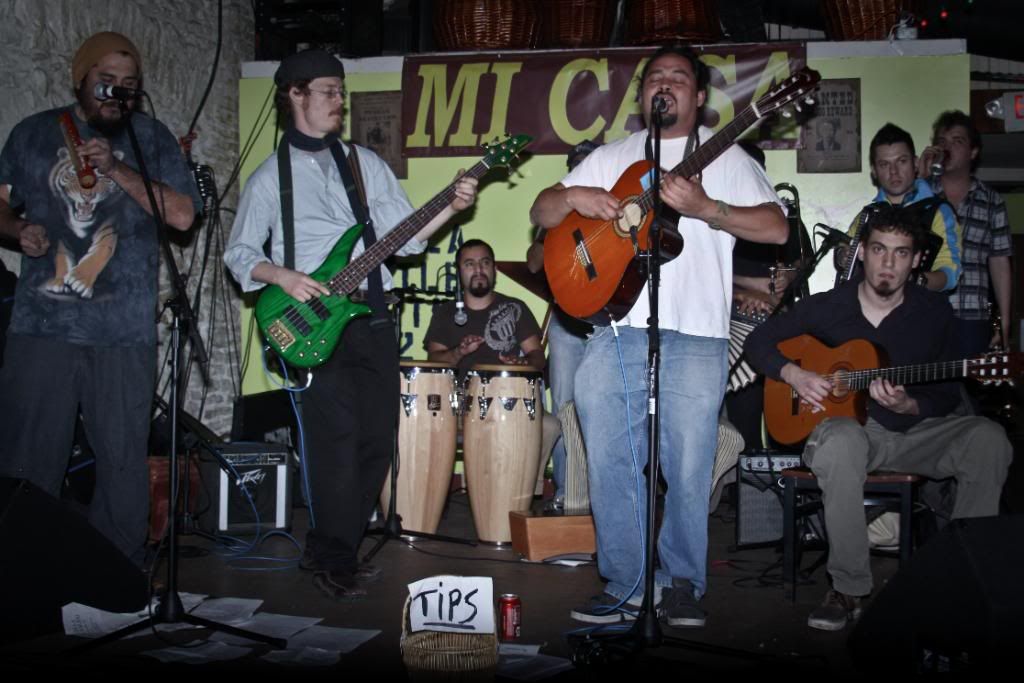 One of the twins, known as Queen, also writes many of the songs that Huerta has."I speak a little Spanish. But I try to write songs of experiences, in a poetic style and we try for them to be in a funny way," he said. "We just want to have fun together."
Once Huerta gets on stage and Kiko start singing his lyrics, the audience gets up and starts dancing. Some dance cumbia, some dance salsa or even reggae style. It's up to the audience, as the music is just a little of every Latin rhythm anyone can imagine.
Huerta Culture plays most Thursdays from 10 p.m. to close at Mi Casa Cantina. They have a show on Tuesday, March 30, at Momo's Club. All photos by Hanlly Sam.