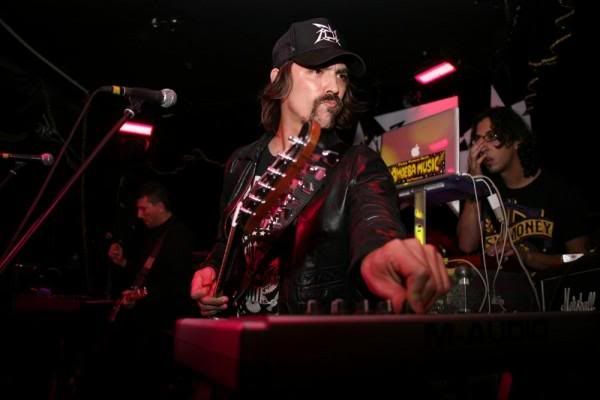 The Melovskys started in 2001 as a psychedelic/trance experimental dance project formed by Rodrigo Balls, aka Dr. Panic, a producer composer, programmer, guitarist and sound engineer in Mexico City. They've recorded many collaborations that were successful in Latin America and Europe. They received wide acclaim for their cover of Jimi Hendrix's classic, "Purple Haze."
After a short hiatus, The Melovskys returned with a completely new sound that features electro-rock. The new Melovskys, live band and all, made there debut in 2009 at the Goliath Music Festival, the same musical festival that featured many big name artists like Black-Eyed Peas. Their upcoming album will be released in 2010 and sold though Dr. Panic's digital record store, Robot Rock Records.
Click here to download their song "Intoxicated" or stream it below.