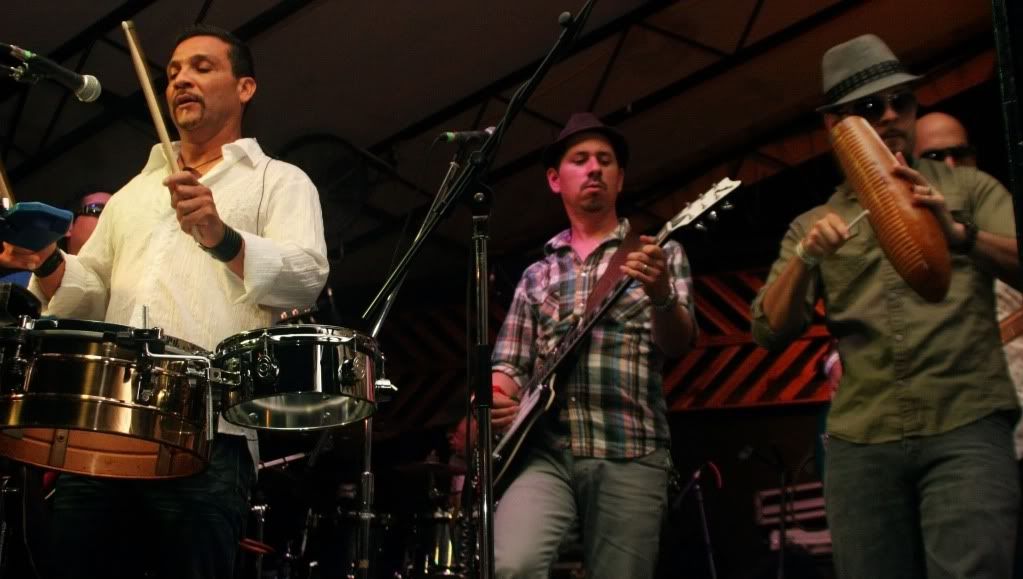 Austin's biggest Latin band, Grupo Fantasma, is back in Texas after touring out of state for bit, and it's good to have them back. After a stellar show last week at Mohawk, Grupo Fantasma is set to perform at Bar 141 (formerly Lucy's) in San Marcos on Sept. 11. If you are in San Marcos, we highly suggest going as cover is only $10. Doors open at 9 p.m.
Now that school has been in session down there at Texas State, what better way to break from all that studying (yeah right!) than getting down to the sounds of Grupo Fantasma?
For those of you not in San Marcos but still need your Grupo fix, we are offering you a track from their current album, El Existential. Recorded with Meat Puppets guitarist, Curt Kirkwood, "Telaraña" is just a small taste of the goodness that is Grupo Fantasma. Listen and download "Telaraña" below.
Photo by Mari Hernandez for Austin Vida.