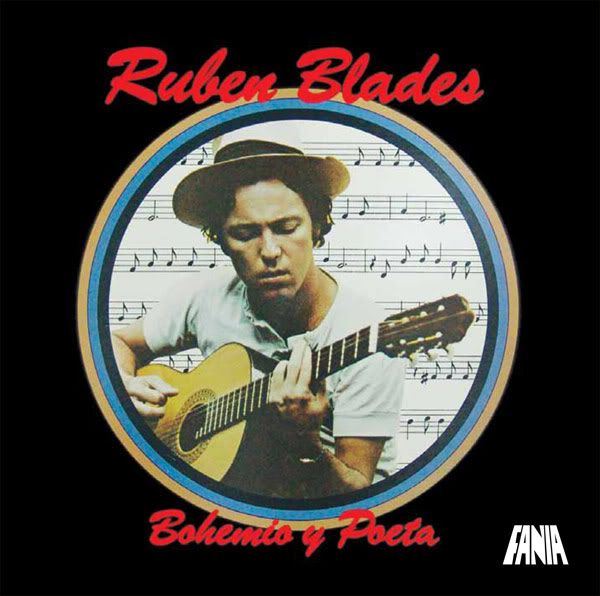 This Friday's Fania Records MP3 comes from Panamanian salsero legend Rubén Blades. Blades is a singer, songwriter, composer and actor. Aside from his many salsa hits, Blades composed and sings what many Panamanians consider their second national anthem, "Patria" (Fatherland). He has always been known for politically charged lyrics and beautiful arrangements. Blades even ran for President of Panama in 1994 on the ticket of the Papa Egoro political party, which Blades co-founded. It is was no surprise as Blades holds two law degrees, including one from Harvard.
On the Fania anthology pictured above, Bohemio y Poeta, Blades was not yet a solo artist. Before he came into his own stardom, he was working with other salsa legends like Ray Baretto and Willie Colón to name a couple. While we mentioned Blades is largely known for his politics, he wrote and composed many excellent romantic classics. "La Mora," which we are sharing with you today, is one of Blades' best. Listen and download "La Mora" here:
To purchase Bohemio y Poeta, be sure to visit the Fania Records online store here. Be sure to check back with us next week for a new free Fania Records classic.