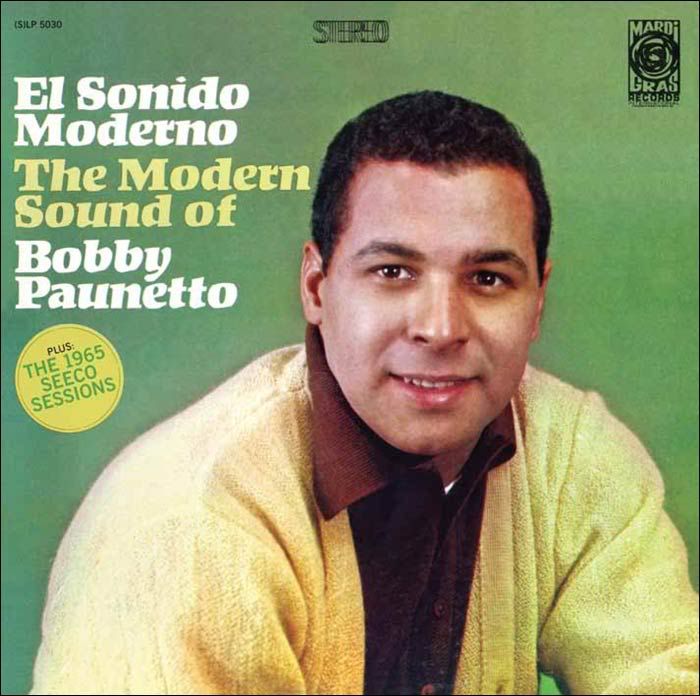 Bobby Vince Paunetto was born June 22, 1944, into a family of Italian and Catalonian descent. Originally from Brooklyn, the Paunettos soon settled into a middle-class home in the Bronx. Though Paunetto was exposed to a wide variety of music at home growing up, Bobby Vince has his older brother Raymond to thank for his love of Latin music. The vibraphonist and pianist has composed hundreds of contemporary jazz tunes to date. To this day, Bobby Vince Paunetto continues to write both straight-ahead and Latin jazz compositions and has his sights on recording more of his innovative sounds.
Paunetto's re-release of El Sonido Moderno expresses his original concept of blending typical Latin rhythms with the new soul sounds of the '60s, enhancing them with his own brand of jazzy sophistication. From the deep, head sounds of "Aguantando" to the funky flavor of "Chinatown" and "El Señor Sid," El Sonido Moderno delivers the goods with a healthy dose of soul and sabor. Experience the "Modern Sounds" of Bobby Vince Paunetto, and, for the first time ever, the ultra-rare Seeco sessions are reissued in their entirety. Enjoy this mp3, compliments of Fania Records and Austin Vida, of Paunetto's "Chinatown."
If you enjoyed what you hear, you can purchase the full album via digital download from Fania Records HERE. Be sure and check back with us here on Austin Vida later for more free classic Fania Records downloads.