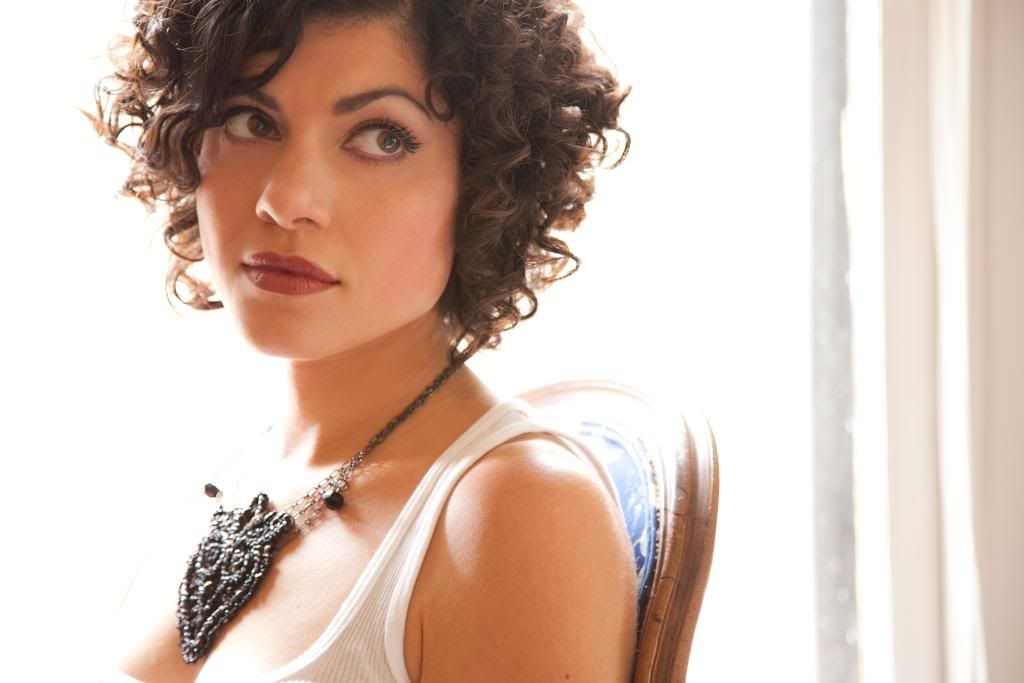 On a gorgeous and sunny Austin afternoon, Carrie Rodriguez and I sit amongst hipsters, indie band members and a punk-rock wait staff at a popular local coffee house just north of the University of Texas. It's been more than 10 years since Rodriguez has lived in Austin. As I sit with her, I wonder what would make someone—especially a talented musician, songwriter and Austin native—want to leave for a place like New York.
We talk about her return to Austin briefly, but anyone who either lives or has lived in Austin can guess why she moved back besides her family ties here. Rodriguez is the daughter of David Rodriguez, a critically acclaimed songwriter and performer in his own right. Rodriguez's great aunt is Eva Garza, a popular recording artist in the 1950s. Rodriguez pays homage to her on her new album, Love and Circumstance.
Love and Circumstance is an all-covers album—a surprise move for many, given Rodriguez is an accomplished violinist known for her original music. Rodriguez will be performing these covers as well as her own material on April 16 and 17 at the soon-to-be-closed Cactus Café, a few blocks south of where our interview took place. This may very well be the last people see of Carrie Rodriguez live at the iconic Austin venue.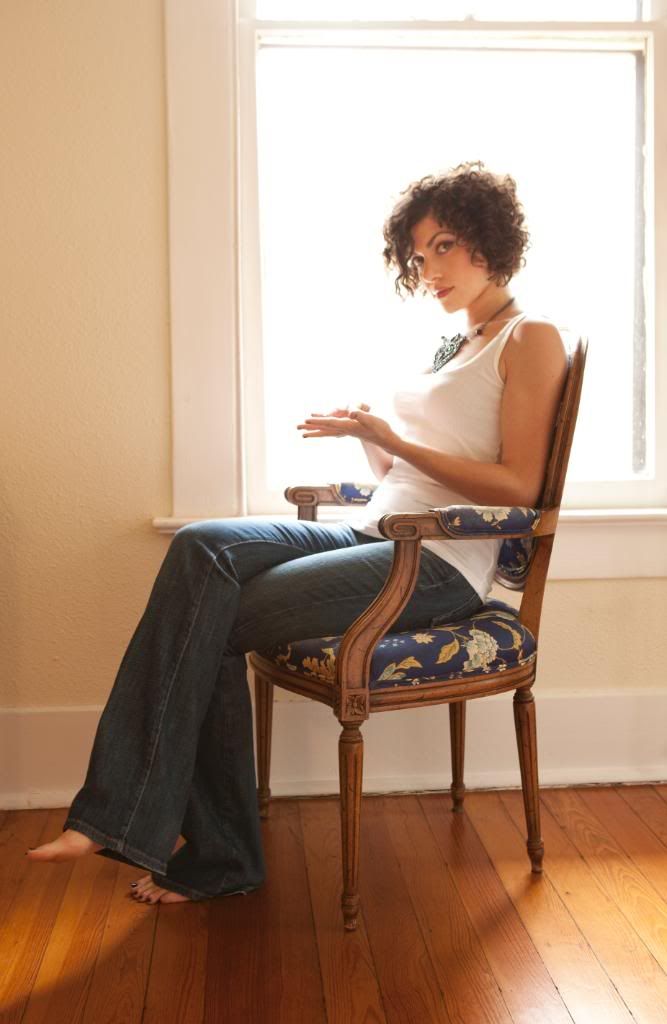 As I understand it, you're truly homegrown from Austin, not just based here.
Carrie: I grew up in Austin. My mother and father moved here when I was a baby. I grew up in Terrytown. My mom is a painter and we lived in the funkiest, smallest house in Terrytown. We were the ones with weird sculptures and overgrown cactus in the yard.
Which schools did you attend here?
Carrie: I went to Casis Elementary School, then they bused me to Martin Junior High. I went to high school at Austin High. After high school, I left and I haven't lived here since 1996.
What kind of venues and shows did you grow up seeing here?
Carrie: I don't know what the rules were back then or remember how we got in, but Liberty Lunch. I would see that band Retarded Elf. Soulhat was very popular. I'd go to Antone's a lot. My girlfriend and I would sneak in through the back at the old Antone's. I remember seeing Maceo Parker when I was like 14 or 15. I saw a lot of singer-songwriters too with my mother. We used to go see Uncle Walt's band together, the late Walter Hyatt's band. We went to show's every week. I even went to a lot of salsa clubs in high school. We loved Miguel's.
You did it right, then. That's how you're supposed to live in Austin.
Carrie: I don't even know if kids can even get into these places anymore. It was really a part of my musical education growing up. I didn't even know it at the time. When I went away to school, I didn't realize my experience was that unique.
So why did you finally move back to Austin?
Carrie: I had been living in New York City for about eight years. I went to school in Boston. I moved to New York to work with Chip Taylor. He's the guy that kind of got me started. New York suited me for a long time. I got a record deal on a major label. That probably wouldn't have happened if I hadn't moved to New York, playing at places where those people would go from these companies. I think it pushed me musically to be as creative as I possibly could be. Everything is New York is cutting edge. If you aren't trying to carve your own way, then you aren't going to get noticed. The last few years I have toured so much that I'd come back there and be exhausted. Coming in and out, flying into JFK is so awful and chaotic. Going home was a chore in itself. You have to wait in the cab lines to go back to Brooklyn. You have to haul your stuff up three flights of stairs. You'd have to haul your laundry down the stairs to go to laundromat. All those things started wearing on me. I thought it was a good time to make my life a little easier.
I assume the family connection made it a logical choice as well.
Carrie: My family is here. Over the last few years, my band and I had an "A List" and "B List" for cities we'd live in. Austin was always at the top of the "A List." We all felt the same way. I like different things about different cities—Portland, Seattle, San Francisco and even Minneapolis—but Austin always stood out. Even taking my family out of the equation, there's beautiful weather. I'm on the road in July and August anyway. I really missed the food.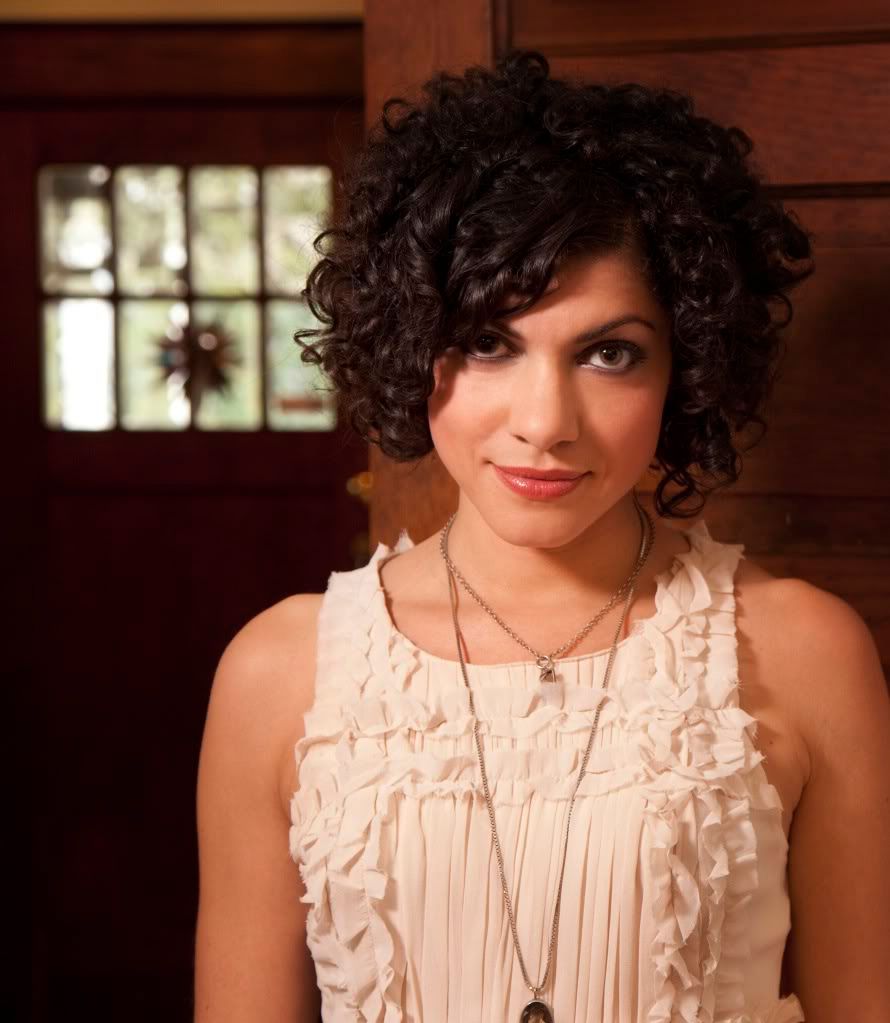 What's the first thing you did once you moved back?
Carrie: Tacos, man. I'm all about Tacos. In the first interview I did, I mentioned I liked a taco trailer on South 1st Street. I missed Mexican food. I missed how it was so green, Barton Springs and tacos.
Is there anyone here in Austin, now that you're in town, that you want to work with that maybe you haven't yet?
Carrie: Alejandro Escovedo is someone I'd love to write with. We've talked about it and now at some point I'll get the opportunity to do that. There are a lot of great musicians and recording studios I need to consider. I haven't been here very long so maybe it will come.
What's the last show you saw here in town?
Carrie: Have you ever seen Triple Cobra? They put on the best show. It was unbelievable. The guitars, the white amps, the outfits and go-go dancers. There was another show, Mavis Stapels and Booker T at The Paramount. She is a force of nature. She oozes music out of every pore. Still, Triple Cobra made me want a white Flying-V electric guitar.
So how did you come to get on Alejandro Escovedo's radar?
Carrie: He knew me when I was a little girl. That was because of my father. He has a daughter that is close to my age. We would do the classical orchestra competitions together and stuff like that. He always knew a little bit of what I do. He probably caught on to my playing whenever he saw me with Chip Taylor. The first time I really did a tour with him was about a couple of years ago. He hired me to play violin for him when his regular violinist couldn't do the tour with Dave Matthews Band. So I went out on tour for two weeks with him and his full rock band in a tour bus. That was right before my She Ain't Me record came out. That was on the same record label as Alejandro. Maybe that was the musical connection in the beginning.
Would you have done any hired musician or sideman work at that time if it wasn't Alejandro Escovedo?
Carrie: I hadn't done any work as a sideman in a long time when he called me to do that. It was pretty unique for me. It was challenging. He didn't want me to just play fiddle grooves and stuff that I was comfortable doing. He wanted me to step up and take big solos, like rock solos. He had to sort of coach me through that. He would tell me to think of it as contemporary classical music and go crazy with it. I really loved what that did to my playing. It pushed me a lot. After that, he invited me to open for him. I have opened a few times for him since then and then I got invited to do the Acoustic Brotherhood Tour.
How was it being the lone woman on that tour?
Carrie: It was fun being the hermana. They needed it, man. It was like testosterone city out there.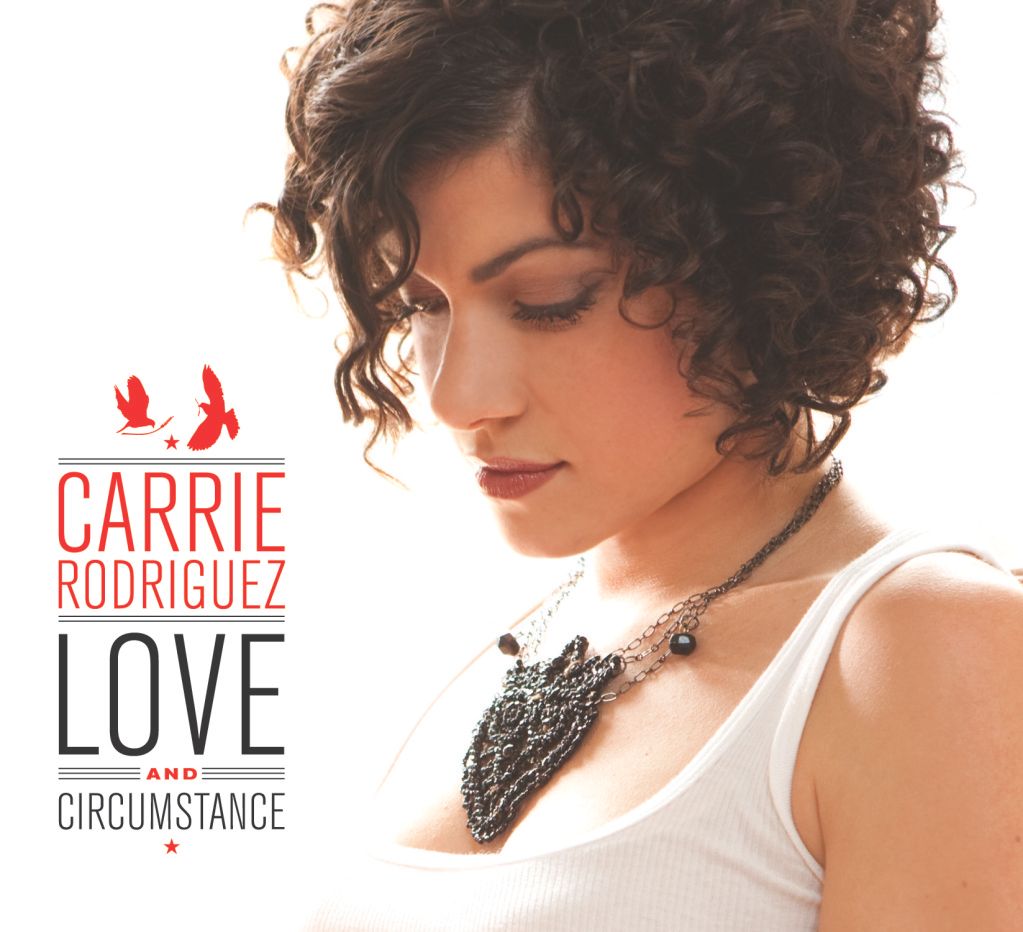 Let's talk about the new album. What made you want to do a covers album?
Carrie: This was a good time for me aside from what I've been doing. Some of those songs are songs that I've wanted to record for years but could never figure out how to fit them on to an album of my original music. The song I sing in Spanish, "La Puñalada Trapera," I really wanted to record that. I tried to put that on my last album, She Ain't Me. I was going to put it as the last song, but it just didn't fit. That song was one of the primary reasons to do this. I wanted to record it.
So then you needed to find 11 other songs to go with it?
Carrie: No, there were a few. I've wanted to record "Still Your Love" by Lucinda Williams for while. Then it became something on its own. I thought, I am going to pick a group of songs that I want to present on a covers album, then I had to really think what they were going to be. I think that process has really helped me figure out what type of song is really important to me and also what type of song I want to write.
So how did you go about choosing the rest of the songs to cover and record for the album?
Carrie: A lot of them are songs I've been listening to my entire life, like Hank Williams. Lee Townsend, a producer I have wanted to work with for a long while, he helped me choose a few, like the Richard Thompson tune. It took me a while, like a good six months agonizing over that. Then I spent a lot of time playing the songs in my bedroom until I felt like they were my own. Basically, I played them so much until I forgot that I didn't write them.
Wow, that's a lot of things to go through just to record and put out a Spanish cover song.
Carrie: Why didn't I just record a whole Spanish album? I'm not ready for that, though. One day I would like to. Someday.
Why do Latino musicians who don't sing in Spanish feel they need to? Is it abuela's influence? Is it Catholic guilt?
Carrie: I actually just love singing in Spanish. It's so different. It's like I'm a different singer. I access this other part of me. I did go visit my grandmother recently, who is the sister of Eva Garza, the singer who originally recorded "La Puñalada Trapera." My grandma gave me recordings of her sister Eva singing with this mariachi band called Mariachi Vargas. This was a live recording of her singing 20 songs with them. It was so good.
So that recording is going to light the Spanish spark in you isn't it?
Carrie: Yeah, could be. It's a Chicano thing.
How did you find out about the Cactus Café closing?
Carrie: I still don't believe it. I can't process that information. More than any venue I can think of, that has more history in terms of original music, the quality of singer-songwriters that have played there. Townes Van Zandt played there; Lucinda Williams and Lyle Lovette all played there. I found out on the road while on tour. Someone read an article about it in the New York Times and told me.
Your dad used to play there too. Does that make it more difficult for you to believe?
Carrie: It's always meant a lot to me to play there because I knew my dad started out on that stage. I started out there. It's really sad. I'm just glad I got my two nights there. It is going to be with a full band, so I'm excited.
You know that may be the last time you play there. Has that really hit you yet?
Carrie: It will when I'm on stage. My family really loves to see me there too. It's their favorite place to see me play. They all sit in the front row and talk to me even.