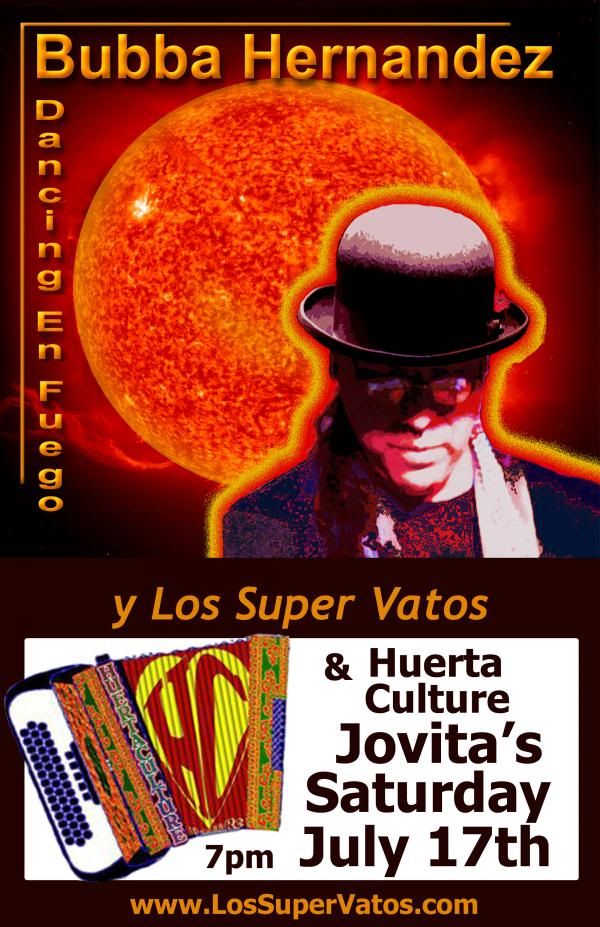 In what was a last minute announcement, Bubba Hernandez y Los Super Vatos and Huerta Culture announced an upcoming weekend show on Saturday, July 17, at Jovita's (1617 South 1st St.). As Bubba put in the announcement, "Get ready for an evening of cumbiafied Latin funk pop rock afrobeat, reggae hip hop and maybe even a little ranchera on the side." That's about right, we suppose. Check out a clip of Bubba Hernandez Y Los Super Vatos here:
By the way, if you haven't seen Huerta Culture, you need to. They have some of the best cumbia music in Austin. Check out these guys here on this YouTube clip:
For more on Huerta Culture, check out our article on them by Anny Ibarra here. The show starts at 7 p.m. and goes until 11 p.m. Be sure to visit the Facebook event page for more info. Kudos to local blogger Manny Go Crazy for capturing the videos posted above.