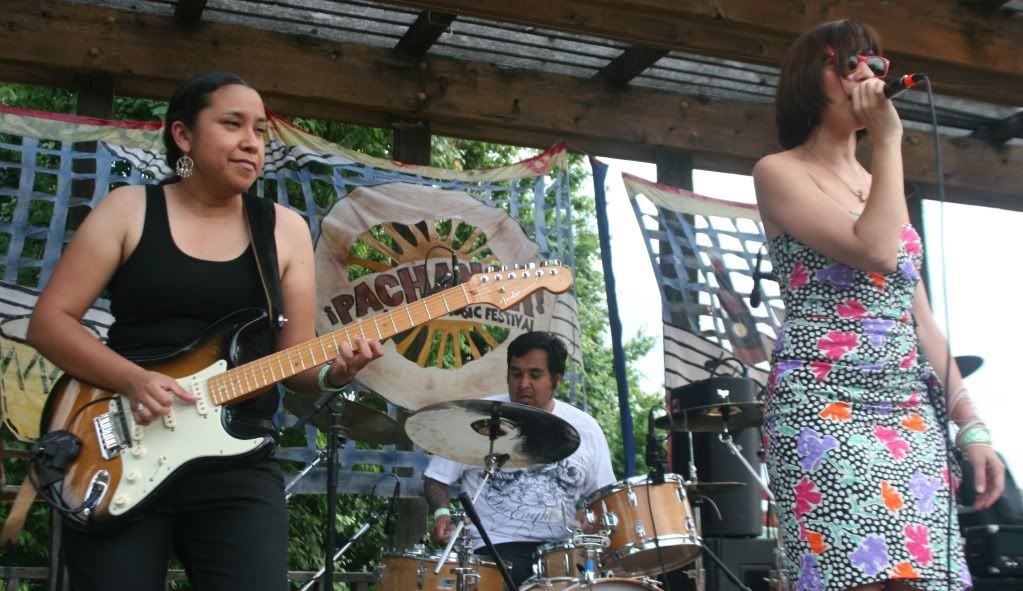 Pilar Diaz has the kind of style and talent that could make a person cry. As the former frontwoman for the now disbanded Los Abandoned, Diaz would work a stage within an inch of its life. She delivered the band's high energy bilingual pop-rock with such fervor that it's no surprise she would wear leotards and old school Reeboks for shows. Now as a solo artist, the Los Angeles-based Diaz still rocks the stage, though in a more layered, singer-songwriter way. She did so at this year's Pachanga Fest in May.
To capture the performance, Austin Vida teamed up with Blastro to bring you exclusive live video of Diaz's performing "Tu Y Yo," "Piñata" and more from her self-titled debut solo album. We also shot an exclusive on-camera video interview with Pilar Diaz which will be online later.
Photo by Mari Hernandez taken at Pachanga Fest 2010.