Real hip hop is not dead. It will never die. While cheesey commercial rap may dominate the airwaves with their samesy collaborations and lack of concrete lyrics, real hip hop heads need to look outside the States for this year's best hip hop record. While places like Paris and Toronto have burgeoning scenes, it is Chile's Ana Tijoux who is sure to have this year's best hip hop album this side of Cypress Hill.
Born in France to a French mother and Chilean father, Tijoux's family later returned to Chile post-Pinochet. It was in Chile where she grew up listening to all sorts of American hip hop classics and rhyming in both French and Spanish. She got her start as an emcee with Chilean hip hop group Makiza before going solo and making a name for herself and enhancing Chile's presence on the global hip hop scene.
Many Latinos are already familiar with Tijoux, if not by name but by the sound of her voice, thanks to her collaboration with Mexican pop star Julieta Vinegas on her hit single "Eres Para Me." Tijoux was the rapper no one knew by name… until now. Having made her U.S. debut right here in Austin during SXSW, Tijoux spent the latter months touring the U.S. with a couple of dates in Canada where she "blew up the spot" in every city.
On the eve of the release date for her U.S. debut album, titled after her birth year, 1977, Ana Tijoux sat down with me to talk about the album, SXSW and her love for hip hop music but not the macho culture aspect she calls "ego shit."
How good did it feel to play your first show in U.S. at SXSW at Flamingo Cantina?
Tijoux: It was very interesting. I was very curious about what it was like to be here in the United States. I was not expecting anything. When you aren't expecting anything, everything is more interesting for you. I did not know a lot about SXSW. It was very new for me. I did not understand the importance of the festival. When I saw artists that I loved, it seemed to be very important. People were crazy.
At what point did it hit you that your star is rising and more people will know who you are after SXSW? Were you nervous at all?
Tijoux: You got to understand something. We had an earthquake two weeks before SXSW. Before the earthquake, I had to mentally concentrate on the tour in the U.S. After the earthquake, all the energy was in the earthquake. I took it day by day after that. It helped to come and meet artists that I love.
Which artists did you see in the U.S. that you were excited about?
Tijoux: I got to see Flying Lotus, an amazing beatmaker. I saw Bahamadia also, and I'm a great fan of Bahamdia. There were a lot of people I saw that I admire, that were much more simple and not so famous. For me, I took it easier than most, I think. I'm from South America, the end of the world, and I am so proud of the music we make. I didn't come to the U.S. to try and conquer it. I am just a musician.
A Latina hip hop artist should have more fire about that, I would think, regardless of where you're from. Hip hop in general is competitive by nature.
Tijoux: A lot of people would get excited about "The United States." I understand that. I just don't feel the need to. We have so much talent in Latin America. The problem is not the talent. The problem is the money, (the cost) of the production. Here I have seen so much publicity (advertisements, print fliers) on the floor here, and I see and think "How much money is on the floor?" People are crazy. That costs too much money to be on the floor. I think I was the only one in Austin that made photocopies. 'You want to go, alright. You don't want to go, that's okay too.'
When did you start doing music professionally? Tell me a little about that.
Tijoux: It was about 12 years ago, more or less, and I began freestyling. We formed that group Makiza (pictured left) and we made three discs. Then I began my solo career. I've been rapping for about 13 years.
So where and how did you first hear hip hop?
Tijoux: When I was nine years old. I was in France. My mother was a social worker and she used to take me to work where all the young people were listening to rap music. They bought me my first cassette from this group from Paris. They talked about being born in France but your parents were immigrants. When I came back to Chile when I was a teenager, the scene in Chile blew up.
What was the music scene like in Chile post-Pinochet?
Tijoux: A lot of people were from Uruguay, Argentina and other countries. A lot of people escaped from Chile and came back. I come from the second generation. What is funny is that I come from a generation that always told us that North America is "shit." It was very funny to finally be there at the same time. I told one girl that I have a lot of contradictions with North America. There is such a dark side about the way certain people "control the world," yet I admire so many people here in music and art.
Is that why it took you so long to come to the U.S.?
Tijoux: Yes, that's part of it. My friends that I have here would always say 'come to North America.' I'm here now.
So do you think you have a different perspective after SXSW of North America?
Tijoux: No, I have the same vision about the dark side of this country. I still love rap music of this country and my friends here, but my vision doesn't change. The people here are not bad, just the people that control the country. I think it is best not to lose that vision.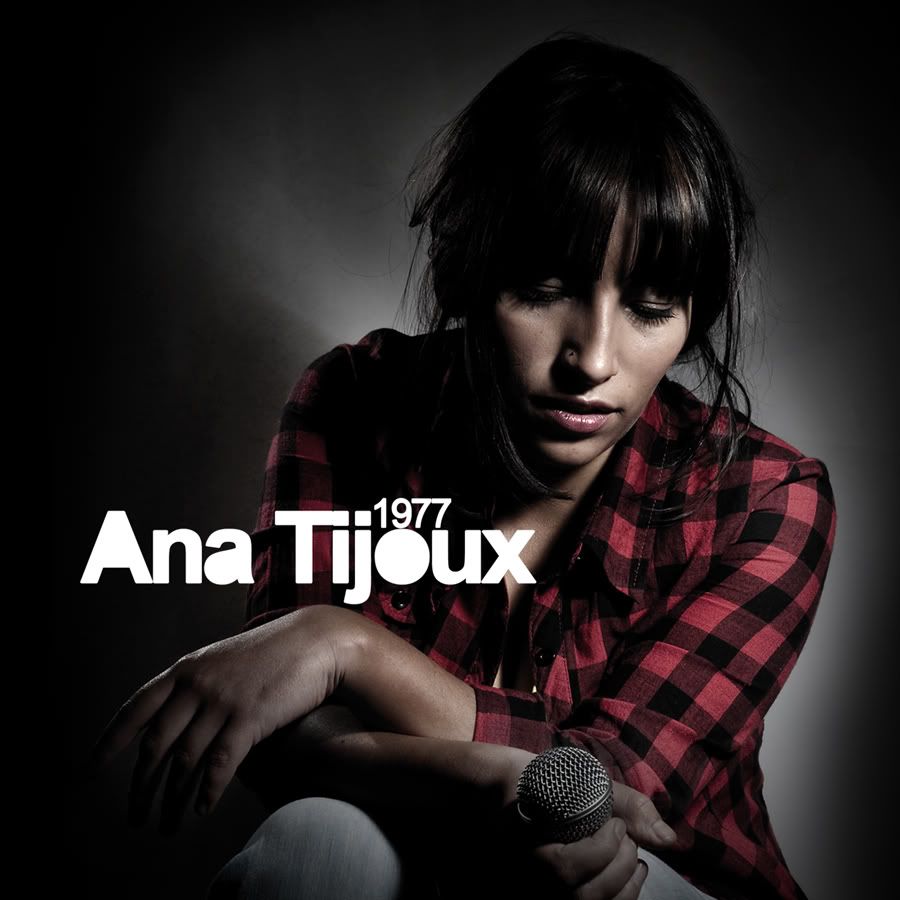 Tell me what is special about 1977 for you compared to everything else you've done.
Tijoux: What is most special for me was that I focused very much on the lyrics. I wrote and was rapping for three months in my house. I was an insomniac at the same time. I was thinking a lot. I loved the team that worked on it. I was not alone when we worked on it. I really liked that it is very simple. It is not an album with too much information. That's what I wanted and I am very proud of it.
What about the music and production behind it?
Tijoux: The music was the same, very simple. We took the samples from vinyls. After we put everything into the MPC 2000, we wanted a very simple battery sound (drums). We then added bass and lyrics, very simple.
That sounds very old school.
Tijoux: Yes, very '90s. I love it. I still listen to all the hip hop records of that time.
Do you not like hip hop now?
Tijoux: Oh yes, there are a lot of people that I like. In that time, there were more people that I liked. For me, stuff like Flying Lotus is very amazing. J Dilla reinvented the time for me. It is not so commercial like what you hear on the radio.
You're kind of a hip hop snob.
Tijoux: Maybe [laughs]. In my country that's what we listen to though. If you put "bling bling" in it or if you see a video with a big car and women, that is not our reality. We don't listen to that.
It's probably not theirs either. You'd be surprised.
Tijoux: It's not working. For example, Busta Rhymes went to Santiago (Chile) in either November or December and played to 5,000 people. Busta Rhymes couldn't believe people were singing songs from The Coming, one of his first albums after Leaders of The New School. I can't explain it, but we love rap from that time.
Are you always going to be such a '90s purist or are you looking to experiment more with new sounds and beats?
Tijoux: I'm not a purist at all. I'm not fascist with music. I love folkloric music too. I love all good music.
So does this mean we can look forward to some new remixes and mixtape appearances after 1977 drops?
Tijoux: I'd love that. I'm never closed to experimenting. Music is universal. I'm willing to share it.
Is the mixtape culture prevalent down in Chile like it is here?
Tijoux: It is there, but not like here. In Chile, the turntable is more expensive. I do have friends that do mixtapes. We all like to remix each other all the time. We have a very strong scene in Latin America.
What I've noticed in terms of a strong scene or having a big presence is all the female emcees coming out of Latin America. These women are really good, women like Nina Dioz from Mexico and Mala Rodriguez from Spain just to name a couple. Why do you think that is?
Tijoux: That's interesting. There are so much more than just them. There are still more guys doing it than women. I think what is happening is that for Americans, it is more interesting to hear a Latina woman rapping than a Latino guy. They sell you as Latin music. That's why. I'm sure if I wasn't a woman, I would not be sitting here with you. I'm almost sure.
You really think so? I'm not sure I agree. I think if you have the talent and people like your music, it wouldn't matter.
Tijoux: I think it would make it easier to sell. There so many good guys rapping right now in Latin America. They are so amazing.
Well the Latino magazines and media here seem to like the females. Tell me then who we should know about from the Latin American hip hop scene.
Tijoux: I love Bubaseta from Chile. I like MC Billeta and a lot of Cuban groups that I receive music from that never put their names on things. Why do they do that? It would make things so much easier.
I know that a lot of the international Latin hip hop we hear is always very political. In your opinion, are most of the rap artists in Chile political?
Tijoux: That's the perception, but not all rap needs to be political. For me, there is nothing more political than love. You don't need to scream "I'm a political activist." You have to be in the day by day. You don't need to make an album like a book. To me that's very commercial. For me, what I like in an emcee, apart for the flow and the style, is love for humanity and sensitivity.
Who would you love to record a song with that you haven't yet?
Tijoux: KRS One. He's my "professor."
You are really into real hip hop, old-school style. Did you ever break dance or DJ before you started rapping?
Tijoux: I used to dance when I was younger in France, but I was not so good at it. My friends tell me they prefer me to rap. Maybe one day I will DJ.
Was it ever hard to prove yourself to the guys as woman in hip hop?
Tijoux: Not at all. I think it's very easy for some people to say it's so hard because you are a woman. That's not true. I think if you're good and you get the respect of your colleagues, it doesn't matter if you are a woman or man.
So you mean to tell me it has been easy for you this whole time?
Tijoux: It has been complicated in other things, to create the songs. I always have to ask myself if it was good, but it is always with myself. I'm very critical of myself, but I always feel the support of my people. I give my all to hip hop because of Chile and my parents.
So what would you like people in North America to know about you that we might not already?
Tijoux: I just want people to listen to it (the music). It speaks for itself. Also look for my promotional posters on the floor. They'll be there, I'm sure.
Talking to you right now, I don't feel like I am talking to a hip hop artist. Self-promotion and one-upping your competition has always been part of the hip hop culture ever since hip hop's beginning.
Tijoux: That's very egocentric. I think if you're good, we'll see you on stage. You don't need to say it.
That's not the way it is though. Even your boy KRS One battles emcees, most famously Nelly and MC Shan. You would never battle anyone to showcase your talent or answer someone maybe calling you out?
Tijoux: I'm not a dog. "Let me make pee-pee here to have my territory." It's true.
So if someone challenged you to a battle, even started freestyling and talking bad about you, would you battle back?
Tijoux: No, I'm not like that. I don't have time to get lost in all that. That's ego shit. When someone tried that before, I was laughing. I congratulated them on having a big dick. I don't have anything I want to prove. Maybe it is because I have a different education. My parents were Guevaristas and I believe in humanity. I don't believe in ego shit.
How did "Eres Para Mi," change your life?
Tijoux: My grandma knows that song. She tell me "you're somebody now." Thanks, grandma.
So if someone who has never heard your music before, which song would you give them to listen to that lets them know "This is Ana Tijoux"?
Tijoux: I would say my song "Obstáculo.". When I wrote it, my stomach was hurting me physically. I was not angry. I am talking about the time when we used to write in a square, very simple. Everything was much easier. I talk about how we are the same people of that time. I love the nostalgia of the time.