Subrosa Union performs live at Flamingo Cantina. Watch more of our videos here.
Originated in El Paso, TX, Subrosa Union infuses reggae, hip-hop and rock to create their carefully crafted sound. Being a dub or reggae band often throws them in the same category as Sublime and 311, but Subrosa Union is by no means dated or boring. Although based here in Austin, this three-piece band is constantly touring around the country and the world. A recent tour stop for them included playing for our troops in Afghanistan. Vocalist/guitarist Michael Anaya met with me before they left for another tour to chat about the upcoming album and the differences between the music scenes in El Paso and Austin.
You're about to go on tour yet again. What cities are you playing this time around?
Michael: Um, we just got back from 10 days. We were in Pittsburgh and doing surrounding Pennsylvania areas. We're heading off tomorrow (July 1st). We're doing El Paso and we're doing Albuquerque, we're doing Ventura, California Music Fest. We're doing BOB Stock in Colorado and Fort Morgan. Also playing in Pueblo, Colorado, but not in that order. *laughs*
I noticed you've toured a lot. You've gone to a lot of places including Afghanistan. Out of all the places you've been to, what was the most memorable to you?
Michael: Uh, the most memorable to me would have to be either Afghanistan because there was a war or there is a war going on while we were in that environment. And probably, the second one would be Japan. We got the opportunity to go to Japan for a couple of weeks and that was just amazing.
Talk about Afghanistan. What did you do there?
Michael: We went to a Bahrain and Kabul and went to two different bases there and basically just played our set and had fun. When we were there though,
we had to wear protective gear like the helmets and jackets and all that stuff. We were driven around in a bang bus, which is a bombproof bus…stuff like that.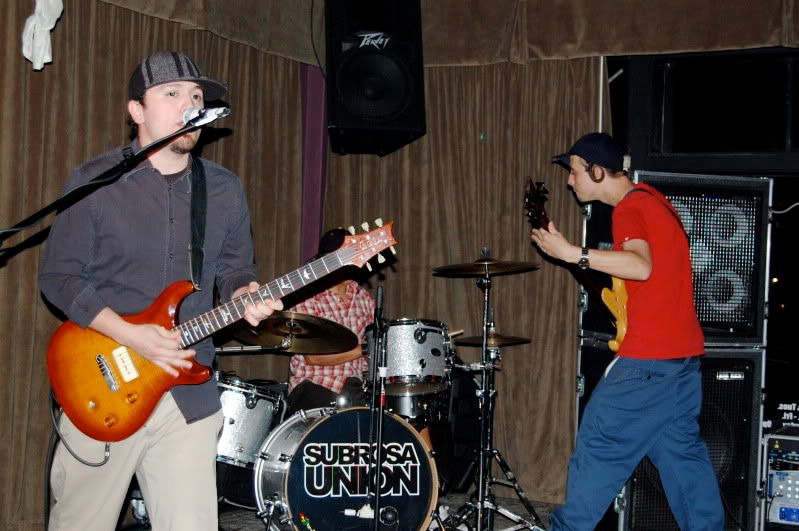 Kinda scary or a little surreal?
Michael: It was intense, but cool.
I understand you are currently working with Mike Cosgrove of Alien Ant Farm? How's that going?

Michael: Yeah we're working with our 2nd album right now with Mike Cosgrove from Alien Ant Farm. We got about 15 new tracks. Probably release something like 11 of them. This last time I was in California, the singer from Alien Ant Farm, Dryden Mitchell, he invited me over to his studio in Huntington Beach and we co-wrote a song together which is gonna be on the new album. Just a bunch of great opportunities out there in California that are happening for us.
What can we expect on this new album?
Michael: The new album is a lot more rocking. We still got little parts of reggae and stuff but being that our producer is in a rock band. The demos I sent him, he really brought out that rock quality in us and it's more mature, more developed, a little more mainstream. Hopefully have some potential radio hit with it and stuff like that. That's what we're aiming for. We'll see what happens.
I noticed on your MySpace you had a sad face next to "Record Label."
Michael: Oh yeah.
What is your dream record label? And what do you look for in a record label before you sign the dotted line?
Michael: Um, I have no idea. You know right now, the sad face is meant to be funny but we're not on a label right now. We have a lot of freedoms to do what we want because we're not on a label. Other than, the financial backing, you know, we have different investors and such, but the opportunity to do it on our own and really push ourselves and not have to answer to a label has been really good for us especially with the type of professional people we've been working with. It's left a big open window for us that we're not really bind to anything. So we'r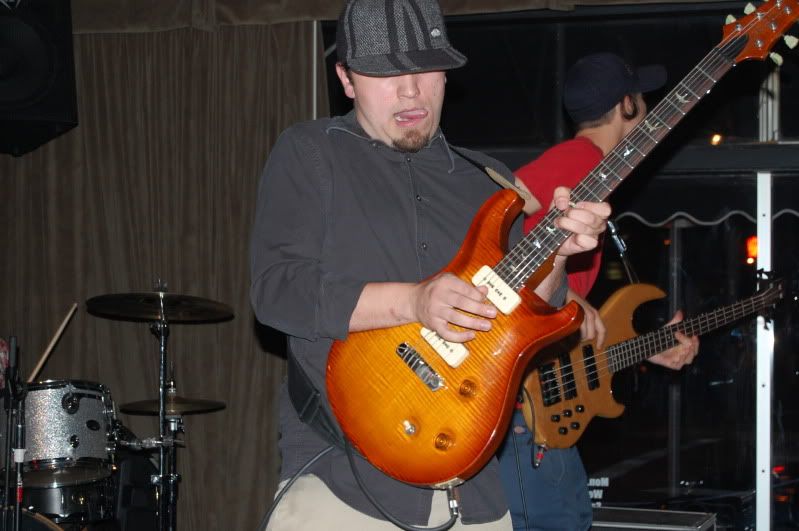 e not really looking for one right now and I really wouldn't know what to look for. I guess a big 10 million dollar deal. *laughs*
No strings attached.
Michael: Yeah there you go. Just let me put out a couple of albums, give me 10 million and we'll call it even. *laughs*
When do you think the new album will come out? I know you said summer of '09 but is it still up in the air?
Michael: Well, it's getting mixed and mastered right now or in the process of it so I'm hoping for August. So maybe another month or two, but definitely before the end of this year for sure. We've been working on it for going on 2 years already so it's a big project. We're really happy with it. I think everyone's gonna love it.
Are you going to have a big CD release show?
Michael: Yeah, we plan on having one here in Austin and doing one in El Paso. You know, those are our two homes so you know we got a lot of support coming from those cities. So probably Austin and El Paso, we'll do something pretty big CD release parties.
How would you compare the Austin music scene to the El Paso music scene? Which do you prefer?
Michael: I, honestly, I prefer the Austin music scene because it's thriving. It's alive. There's so much to go around. Different kinds of music. Not to say that's not going on in El Paso but El Paso is where we grew up. It kinda just has that hometown feel and we'll have support there no matter what. That's why we keep going back, you know? But Austin is way more open and exciting and just multicultural. This is great.
And South by (South By Southwest Music Festival).
Michael: South by. Of course. This last year was our first official year doing South by Southwest. We had a showcase on that Saturday night, the main Saturday night at 1 a.m. It was awesome at Flamingo Cantina and we had been doing it a couple of years before but not really official venues. This was our first official year so we were stoked about that.
That's cool. How did the turn out go?
Michael: Oh it was great. Club was packed.
Awesome. Ok, anything else you want to add before we part ways?

Michael: Just check out myspace.com/subrosaunion. Hit us up on subrosaunion.com. Write in our guestbook. Check out our videos on Youtube. Be looking out for that new CD coming out. You can get a preview of a new single called "Inside You" only on our website subrosaunion.com. Check that out.