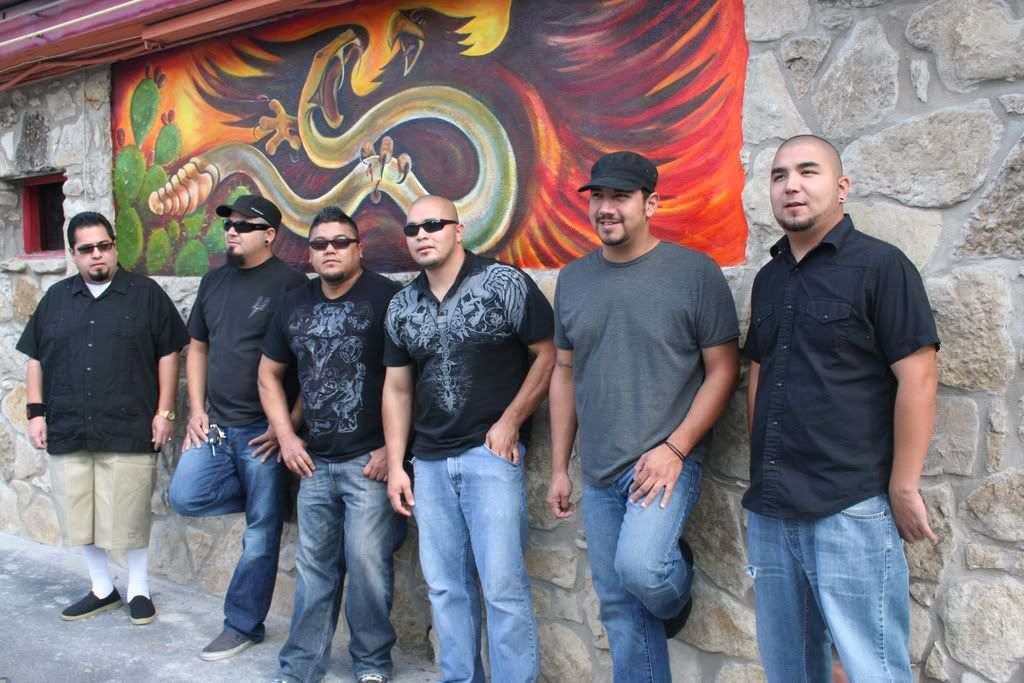 Este vato. That guy. It's a phrase that's common to say around Hebronville, Texas, and it was also supposed to be a temporary name for the Latin/fusion project that Este Vato bassist Rocky Reyna started in 2008.
"It just sort of stuck," Rey Trevino who mans the turntables for the group.
What could be said about those guys, is that they've had a relatively smooth experience since playing their first show on Sixth Street's Flamingo Cantina.
With only a handful of local shows around town and a song catalogue not quite peaking into double digits, Este Vato played alongside San Antonio's Piñata Protest and headliner's Girl in a Coma at the Remezcla.com and Myspace Latino's "En Tu Ciudad Tour" at Red River District's Mohawk club.
From the response of the crowd at Mohawk, their smooth ride continues.
On that Wednesday, people came out the early show to hang out in the patio, stand in line for the free t-shirts Remeczla was screen printing on site and buy the band merchandise. Peligrosa All-Stars set up shop on the stage nearby for some outside entertainment.
Individually, each member has played music in various projects around town.
"We've been playing around town for years," Feliciano Lopez who provides vocal/emcee/pecussion skills to the group, "and people have always been asking us 'what's going on? what's going on?' and it kind of evolved from there."
Rocky and his brother and lead guitarist Oscar made the move to Austin from Hebronville, Feliciano and Rey from Laredo and guitarist Ricardo Lara and drummer Frank Ramirez hail from Round Rock and all have been in and around the music scene for years.
And once they found each other, Oscar says, everything fell into place.
"We love working together," Oscar says. "When you play in a band sometimes, it's hard and it feels like work and your trying to make things happen. But with us, it clicks."

Este Vato live from Trophy's on South Congress (Photo by Mari Hernandez)
What the band is working on is their debut album, as yet to be named. Rocky says he hopes to have the album out in 2009 as well as do a short Texas tour. As of now, it's on hold as they work details with an engineer in San Marcos who offered to produce the album.
"We work as a band because we love what we do," Rey said."We don't do it for the money. We do it for the love of the music and we want to bring that Texas sound we have to everyone."
Specifically, Rocky says, it's about bringing culture as he and his brother grew up listening to Ramon Ayala and Tejano which is reflected in the music.
"There is something for everybody," Rey says. "Some may like the cumbia side, some may say that it's too much cumbia and can't really feel it or they'll say it's too much rock but they'll like the rest."
No matter what parts of their sound you choose to take or leave, Este Vato wants to have bring together all kinds of people to just dance.
At Mohawk, the six-man band filled the small stage, blasting their high-energy sound. Let's just say right now, it was hot. Yes, all the guys are equally attractive, but I mean the small interior room was packed with Latinos ready for a show. Needless to say, a little sweat never stopped the fans from dancing to their high-energy reggae infused, cumbia, Rock en Español sound.
And that's just how they like it.