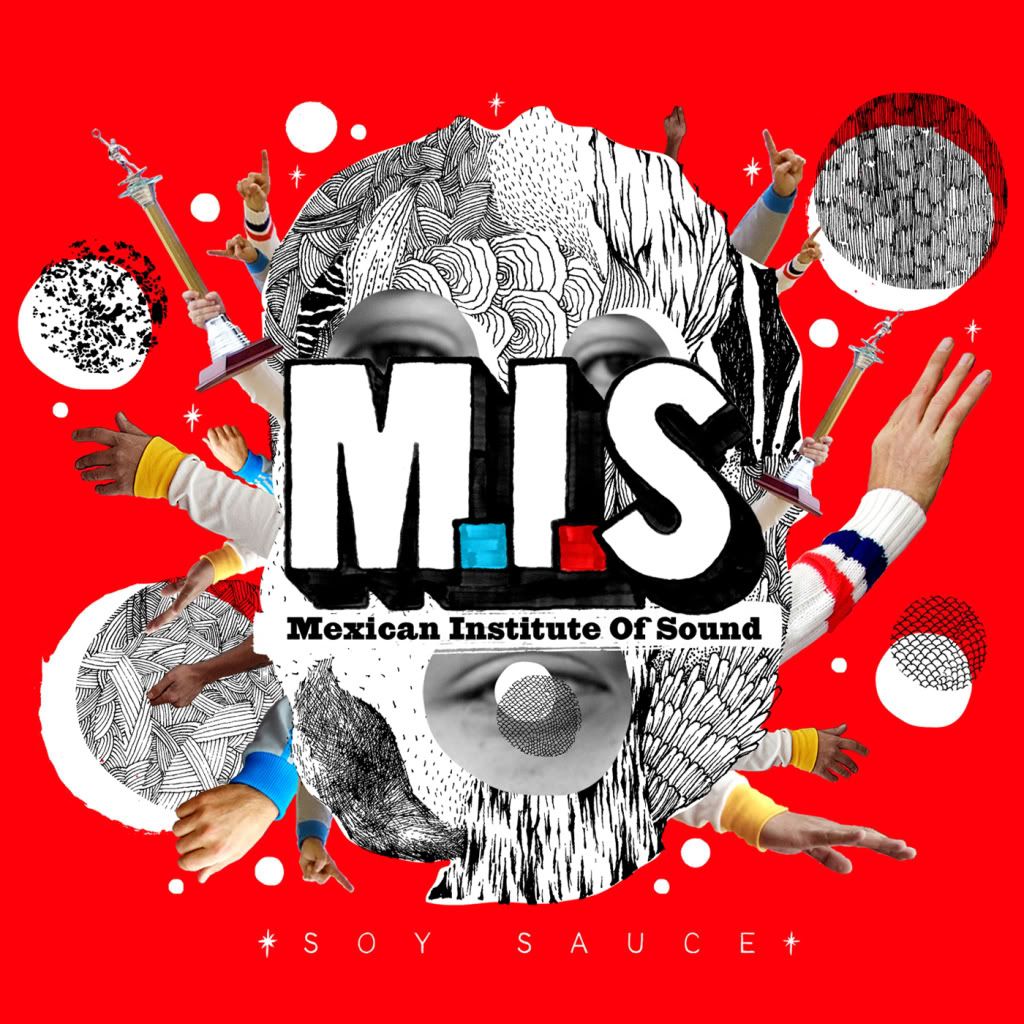 Despite the serious name, Mexican Institute of Sound has produced some of the most playful and clever music of this decade. Revered in Mexico amongst tastemakers and music junkies, but still mostly an unknown commodity in the States, Mexican Institute of Sound is the alias of Camilo Lara, who by day happens to be president of EMI Mexico. You'd think running a record label would leave one without the time or energy to do much else, but Lara has released three albums in four years under the MIS moniker.
His third effort, Soy Sauce, builds upon Lara's penchant for danceable beats, cartoony-yet-tastefully-used samples, and pop-culture-fluent lyrics delivered in an unorthodox vocal style. Soy Sauce flies out of the gate with the appropriately-titled "Cumbia," an up-tempo tune with trumpet and accordion samples, and a female voice chanting cumbia at the end of each measure. "Cumbia" transitions into another fast track, "Alocatel," with little time to take a breath. This song has a mambo-meets-Brechtian-cabaret feel, with some swing thrown in at the end. Next is another up-tempo number, "Yo Digo Baila," a UK-electro-influenced beat built around distorted and chopped-up mariachi horns and the repeated observation: Yo digo "baila," tú dices "dance." Either Lara is making a commentary about his growing popularity in non-Spanish-speaking countries or he is poking fun at Latin American hipsters (Hip-spanics, if you will) who prefer music with English lyrics. Either way, it's an evocative line uttered with enough techno blasé attitude that it doesn't matter what language you're using; you're going to bailar regardless.
From here on out, the album takes a turn for the more absurd and animated. That's not a negative criticism. If you've made it past the first eleven minutes that comprise tracks 1-3, then you're probably ready and willing to hear the next eleven cleverly entertaining songs. "Hiedra Venenosa" (Spanish for poison ivy) tells the story of a beautiful woman whom the narrator once saw but spent subsequent years searching for. The lyrics are a nice mix of playful, yearnful, and angsty (creo que me voy a morir esperando).
One thing you'll notice immediately with Soy Sauce is the use of samples, mostly of traditional Mexican music. Lara is fabled to have 45,000 vinyl records and 30,000 CDs in his personal music collection. I wonder if his DVD and VHS collection hovers around these numbers, with a song entirely dedicated to the movie Karate Kid 2, as well as references to the actors Diego Luna and Gael García Bernal in another song. Lara comes across through his music as a kind of pop-culture aficionado, especially of British music (he name-checks Pink Floyd in "Alocatel"). In that context, I don't think it's a coincidence that the one cover on this album is of The Verve's "Bittersweet Symphony," a song that ironically rocketed the '90s Brit-pop group to superstardom, then led to a lawsuit and controversy over the song's sampling of a Rolling Stones track called "The Last Time." And much in the same spirit of the rest of Soy Sauce, Lara's Verve cover is a bittersweet mix of playful cheer and angsty sorrow that will make you smile and think, and want to have a drink.