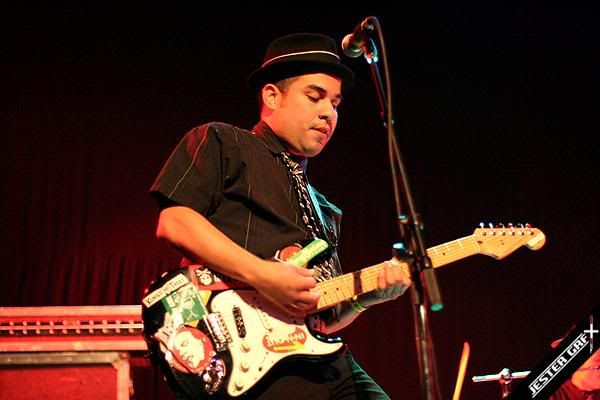 MTV Tr3s and Time Warner Cable are taking over the VMAs. Time Warner Cable and MTV Tr3s are recognizing local artists with a VMA of their own – The Best Breakout award from different cities. On July 20, MTV will review the top 20 ranked Los Angeles area artists and select 3 to open the VMA concert at Six Flags Magic Mountain. Those artists will battle it out in front of a celebrity panel of judges including former Descubre & Download artist Kat Deluna and Reggaeton artists Alexis y Fido. They will announce the winner live on air! MTV cameras will be there to capture it all. The winning artist will be featured during the Live VMAs locally on Time Warner Cable and showcased on MTV Tr3s!
Some good friends of mine from Los Angeles who have a cool three-piece punk band called "No Way Jose" have asked me for help. Since there was no Austin representation and I love their band, I decided to help. I contacted my friend Jose who's in the band (A guy named Jose in band called No Way Jose…shocking). Jose said "We pretty much need our fans to 'join as a fan' at http://www.ourstage.com/go/mtvtr3sla and then get their votes so that we can get selected to play the VMA's.  They can also go to the Judge link on menu then click on Promotional Channels MTV Tr3s VMA Best Breakout LA band. There is where they can start judging the Los Angeles Bands."
They only have until July 20th so please vote as often as possible and get your friends and family to help them out. I have reviewed their EP on another site I write for and love their song "Stripper". I wish they'd make video for that, but I know the budget isn't always there as a DIY band. They do however, have a video for "No Way", featuring Mun2 on air personality, Crash. Check it out here. If you like it, show them your support and maybe we will see them here in Texas soon.