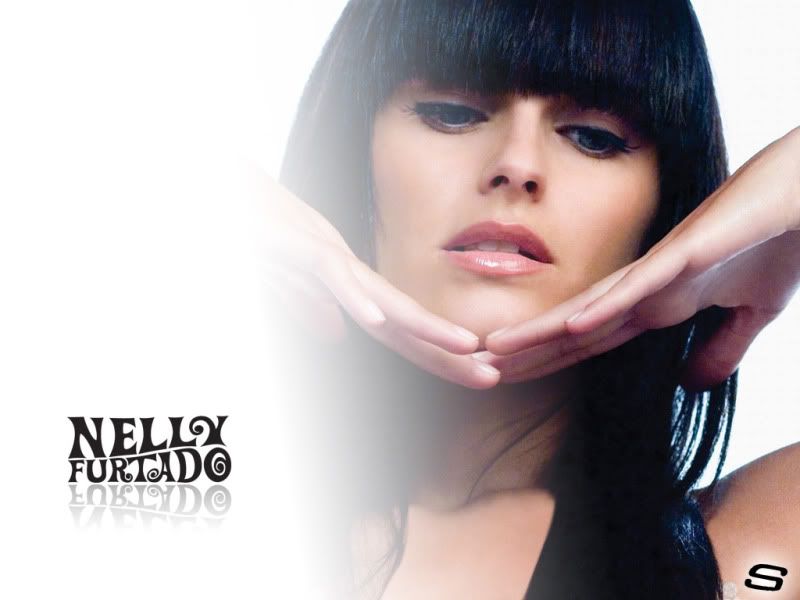 Pop megastar Nelly Furtado will be releasing an all Spanish Language album titled Mi Plan on Sept. 29. It is no surprise being that she has already recorded songs in Spanish with Latino stars Juanes and Calle Trece before. According to Furtado's website, Mi Plan "explores themes of love and the rhythm of everyday life".I guess we will have to wait until September to see what that means, but in the meantime she's released two singles from Mi Plan.
The frist single, "Manos Al Aire", was released June 30th on Itunes.That is the first YouTube clip posted below for you. It's anofficial but you get to hear the song. It's not bad. It sounds like something you'd hear on Spanish pop stations. Give it a listen.
"Mas", the second single off Mi Plan came out on Itunes yesterday. It is another good pop song, but nothing that blows me away. I was hoping Timbaland would produce a Spanish language club track of some sort, but maybe he will. Again, we will have to wait until September to find out. Here's a YouTube clip I found for "Mas". Remember, both singles are only available at Itunes and Amazon right now.
For news and updates on Mi Plan from Nelly Furtado, visit her official website: