Austin Vida Live: Morakestra from Austin Vida on Vimeo.
After researching The Morakestra and learning about all their accomplishments, I was a little nervous about interviewing the Austin-by-way-of-El-Paso quartet. They recorded with Sparta's Jim Ward (formerly of At The Drive-In). Their music video was directed by Italian-American filmmaker Tao Ruspoli, and also featured the actress Megalyn Echikunwoke of CSI Miami. All of this for one album: Witness to Connection, which came out in May. But I was relieved when twin brothers Willie and David Mora, along with Daniel Gomez and Guillermo Vargus, were more than cordial to me. There were no rock star egos for these guys. Lead singer/guitarist Willie Mora sat down with me after a recent show to discuss these milestones and what else the future holds for these four guys.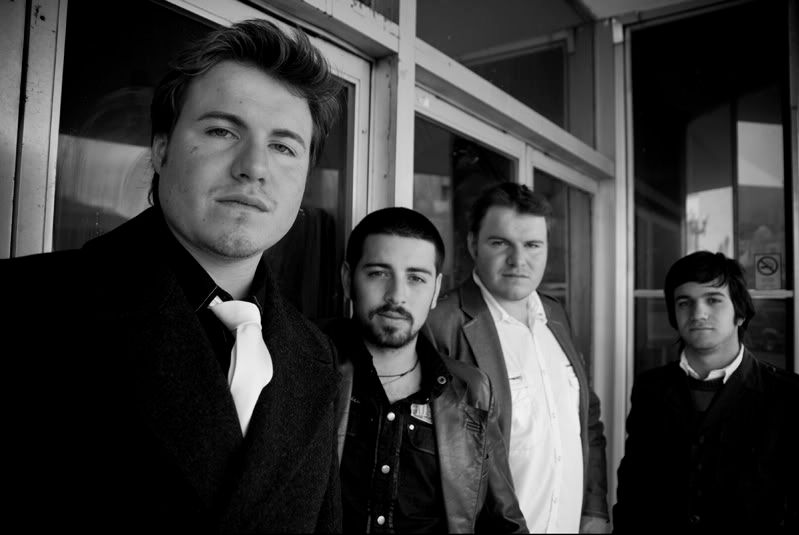 You came home from a short tour in late June and early July. Where did you go? How did it go?
Willie: It went really well. We went to Dallas' House of Blues, Houston's The Mink. It didn't go as well as we wanted because there were so many bands on the bill. Then we drove and played the Parish here. It was pretty good turn out. We played with White White Lights, this other experimental band. We went to the Viper Room, which was the biggest show we played. I think there was 250 people there. We were got categorized as Cosmic Rock in California. They invited us to come back and play at the end of this month.
Is Cosmo Rock going to be the new category for Morakestra?
Willie: Cosmic Rock, I think that's what we are. I don't know. That's a good term. I've never heard it before.
You recorded with Jim Ward on the last album. How was it like recording with him? How much input did he put into the record?
Willie: I would say with song compositions. Dave and I had ideas and most of the structures down but he helped, I think, polished our sound to how it should have been. From like 4 years ago, it should have been that way, but we figured it out in 2009. He helped us figure out we can be complex but keep the complexities more condensed in the songs and let the songs breathe a little bit. He influences a lot of our guitar signatures stuff from all these other bands. Like Sparta, just the open chord, awkward chords that make sense to the songs. He helped us explore that and we grew from there and just major influenced in our guitar style.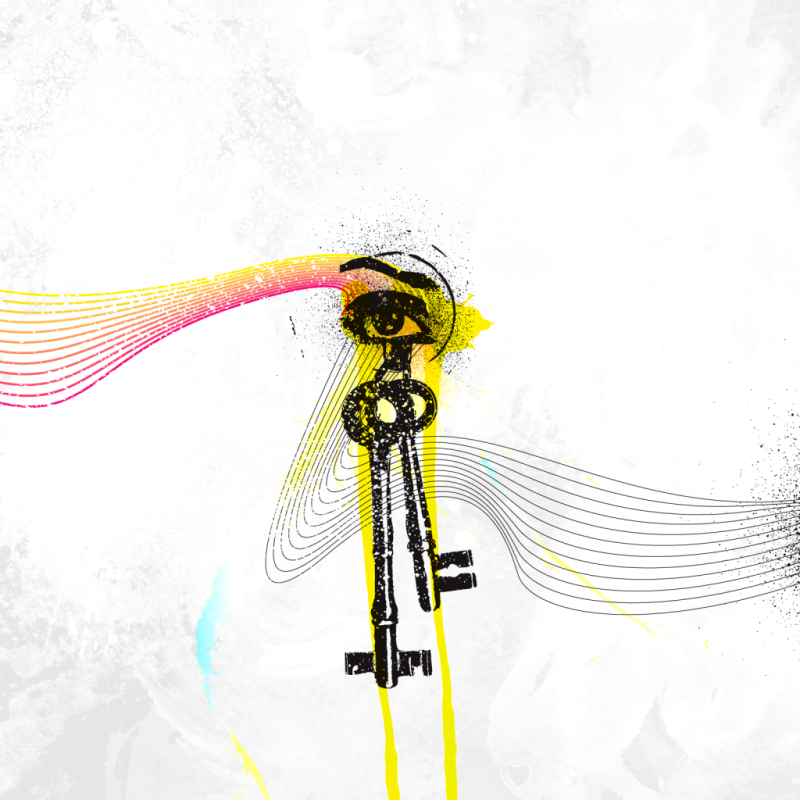 He did all that in two weeks?
Willie: Yeah, well we had been watching him for many years and in two weeks, we learned a lot. We learned a lot about him. It was more like a family atmosphere. I think all of us being from the same place (El Paso), we get that feeling because everybody cares about what they're doing at the time because it felt more like a group of bros hanging out and making music. It was really fun.
Were the songs written prior to the recording?
Willie: They were written prior to the recording.
Jim just tightened them up?
Willie: Yeah, we tightened them up, and he helped us with some structure with some bridges. Like in the song "Goodbye," he structured the bridge in a way that made sense to us. The trouble we had was figuring out where the song was going. He helped bring it in. Also Gabe Gonzalez, who also played in Sparta and plays in Sleeper Car, helped us figure out some key stuff. Just stuff we didn't think about. We did think about other structure and other instruments but they helped hone in and polish it together.
What are some musical influences you have?
Willie: With this music? Um, we listen to a lot of 60s rock, and then 50s instrumentals. We were playing those and all the El Paso rock: At the Drive In, Sparta. We used to call it spaz rock. We like Mars Volta too. But we've been listening to a lot of Ghostland Observatory now and Phoenix, more dance rock pop music. We've been working. Our next record is going to be called "Glass Ships and Bullet Trains." We'll be writing that during all this but it'll be cross genres like this, maybe a little different, a little more experimentation.
So you're writing it right now, do you have a tentative date when you're going start recording it?
Willie: Our goal is to record a record every year. So maybe by the end of this year or early January. Our goal is January, to just get in there and finish it in 2 weeks. We'll make it a tradition. Every January, every new year.
Your fans will start expecting it. All right, where's the album?
Willie: Oh goodness, that'd be great.
Where does the name come from?
Willie: Ah, Morakestra. We used to sing opera music when we were kids. Dave and I started playing guitar and then structuring songs. I don't want to sound pretentious, but we can't compare ourselves to composers like that but just that kind of feeling, that kind of flowing of the guitars actually speaking like a little orchestra. Then tried to overlap that with voice so we thought Moraketra. It's our little guitar orchestra. Maybe one day we'll be like Spoon and have the horns up on stage. We'll see how that goes.
You had Megalyn Echikunwoke in the music video for "Tell You Something". How did she get involved with the video?
Willie: Oh my goodness. What's funny is that with the first record we were talking to this director online. His name is Tao Ruspoli and he's an Italian prince. He's actually royalty. We just emailed him like "Hey, what's up man?" We were actually thinking about doing something with our first record, but we decided to hold off. We didn't think it was the right time. We just emailed him, "Hey we have a budget. Can we do this with you? He's like absolutely. Because he had really not necessarily dark work but interesting work and it was going with what we were feeling at the time. So we emailed him and got together. His wife is actually Olivia Wilde (House). At the time, when we were emailing him, we had no clue that he was who he was. It was funny. It ended up that we were in his house eating breakfast where he would eat with his wife, Olivia Wilde. One of her good friends is Megalyn and she agreed. I don't know if Tao forced her to do it but she did it and it was fun. It was a fun experience. Of course, I felt surreal cause we were actually there in this crazy place seeing what we recorded in January become a visual.
It looked like a big production for a music video.
Willie: Yes, Toa went all out for us and hopefully because he liked the… No, he loves our music. I'm just kidding. You can write that on the website. "Toa, he loves Morakestra." We're thinking about doing another video or a series of videos with him. Once we get more of a fan base. Maybe we'll make a compilation of something with him later. He's a good person to work with. He's fun, very imaginative.
What else is in the future for Morakestra?
Willie: We really want to start getting on the festival circuit. The more people you can bring to one area for the one purpose to hear music, the better. So we love to just get as many people to come out.
Have you ever done South by Southwest?
Willie: Yes. We've done it twice. Last year and this year and we hope to go back. We played Trophy's. We'd loved to bring a music festival to El Paso at some point, but right now, we're a little too busy figuring this out.

Are you doing this by yourself? Do you have a manager?
Willie: We've been running it by ourselves. We've had a full offers but the offers weren't what we wanted at the time. Percentages were too much for them. We wanted to keep it as independent as possible. Actually we've been working with an independent company called Team Clermont. They've helped with our reviews and music licensing for shows like The Real World, Project Runway, Keeping up with the Kardashians, all those reality based. I think it depends on the artists but I think it's cool to get as many people as possible to hear a song. So we could go with the flow cause if a girl gets kicked off Runway, it could be like (starts singing) "I'm not the one, I'm not the one, I'm not the one to say goodbye." Oh god, that'd be funny. It'd be surreal to see that but hopefully happens in August, I think that's when it's gonna be out.