Austin Vida Live: B-Real from Austin Vida on Vimeo.
It took many years for Latinos to break down barriers in the hip hop world. Sure, we were there at hip hop's beginning as break dancers, DJs, and graffiti artists. But many of us were just fans. We weren't really MCs until a famous hip hop trio from Los Angeles helped pave the way. That trio is the legendary Cypress Hill. Composed of members Sen Dog, DJ Muggs, and B-Real, Cypress Hill has been pumping out hit albums since the group's self-titled debut in 1991.
The group's lead rapper, B-Real, released his first solo album without his Cypress Hill mates in February. The album, titled Smoke N Mirrors, features collaborations with many of his fellow West Coast hip hop veterans. He even collaborated with reggae star Damian Jr Gong Marley. He just wrapped up the Unite The Mic Tour with Bizzy Bone (of Bone Thugs-N-Harmony) stateside and is currently touring Europe.
We caught up with the legendary MC during his Austin tour stop to talk about life without Cypress Hill, what he thinks is wrong with radio in L.A., being in a Latin rap group, and the upcoming Cypress album tentatively titled Rize Up.
Tell me the concept behind this Unite The Mic Tour with Bizzy Bone from Bone Thugs-N-Harmony. How did that come about?
B-Real: The concept is us going out on the road and promoting the records that we have. He has one coming and I have one out right now called Smoke N Mirrors. We just thought putting a package together like this would be fun.
What was the response to the tour?
B-Real: Yeah. There was some good responses, definitely. It's a little different not having the Cyrpess Hill name attached to it. It's a whole different brand. Obviously, we built that brand over a long period of time. It's different because it is stripping down from that brand and going into it on an independent label and stuff like that. The crowds are smaller, but the vibe is still there. We feel the momentum from all these little shows we've been doing.
I'd imagine so. It seems like hip hop artists or groups who came up in the '90s are doing really well right now.  Why do you think that is?
B-Real: It's just that people appreciate a good show and want to hear our music. If you got the music to back up a good show, they'll always come see you. If you entertain them give them something to see for those forty-five minutes, that hour or whatever it be, you know. It's a lasting impression you have to make to bring people back to come see you.
How have you been able to sustain all these years and keep your brand relevant when most hip hop artists you came up with are not around anymore?
B-Real: It's always a combination of a few different things. First, you have to continue to put out quality music. It doesn't matter whether it is getting radio play or video rotation. It is about having a good quality record, a core fan base, a good live show and a good rapport with your fans. We go out there and shake hands and hang out with our fans. We take pictures, sign autographs, and talk with them. All that shit goes a long way. People remember that, and appreciate that. As a fan you're not just a fucking money sign. That's our thing. We're not any better than anyone else; we just do music. A lot of artists didn't do that back in the day. You see it more now, but we purposely did that back in the day when we would do festivals. While all the other bands were backstage, in seclusion, we would go out in the grass area and chill with the fans like we were one of them.
Well let's talk about some new stuff now. What do you think of this new urban Latino music movement today? You have all these MCs like Pitbull, Rob G and R&B cats like Frankie J.
B-Real: I love it. We need to get ours. Latinos were there at the beginning of hip hop, but we don't get the credit for that. I'd like to see as many us as possible get in the game and make it. That's the best thing ever.  That's just opening one more door for another artist to come through it. We have a lot to offer. We never really got the chance for some reason, and now we are getting those opportunities.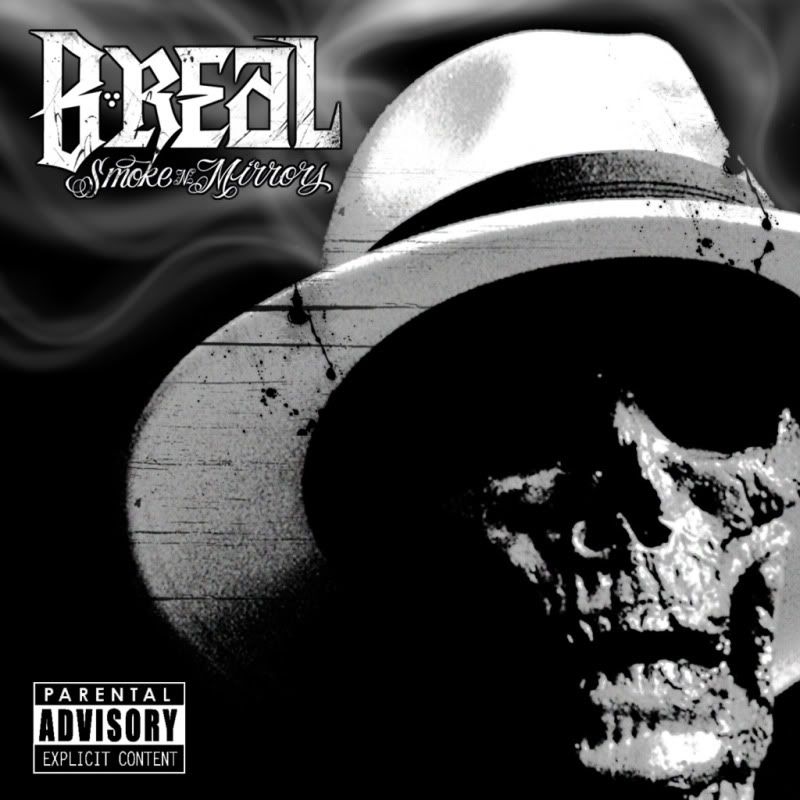 Can you compare for me your new Smoke N Mirrors album to what people are familiar with, like the Cypress Hill albums for example.
B-Real: Well, obviously I didn't have Sen Dog's or Muggs' input. As Cypress, we collectively decided on the music and concepts. We are all a part of it. In that realm, it is easy because we have been doing it so long together it is almost second nature at this point. There is a chemistry amongst us. Without them, it has been more of a challenge but I like that. That's who we have always been. We're the guys who were the underdogs who have had to rise from the ashes. That's why I took on trying to do a solo record. It is a little bit more personal. It talks about what is going on right now in the industry, what's going on in society, or whatever. It's a mixture of all those things. With Cypress stuff it was very political, very pro-marijuana, and very street. There was also that alternative rock vibe without it being that. With me, it's stripped down.
It doesn't appear to be all you or just you. You have a lot of heavy hitters collaborating on some songs with you, such as Sick Jacken from Psycho Realm.
B-Real: Well yeah, I had a lot of contributions from good friends and a lot of respectable West Coast artists. When I made the album, I didn't have any intention of making those features. I honestly meant to go get Snoop Dog. "Dr Hypenstein" was the only song I meant to collaborate with someone on. I wasn't planning to have any collaborations on there.
None at all?
B-Real: Well Young D, but he's in our camp. I don't consider it a collaboration because he's in our camp. As I started finishing the album, I started getting calls from certain people. When I went to go see Snoop at the Greek Theater to give him the beat, Damian Marley was there. I had worked with him before with Cypress Hill. I thought he'd be good for this other song I had, so I asked him. He told me to send him the track and he sent me a hot one back. That one just sort of fell in my lap.
How did Xzibit and Kurupt end up on the album?
B-Real: They both live close by my studio, so they'd come by and visit. Kurupt heard the song that Too Short was on, or was going to be on.  He said, "Let me get on that." So he got on it. That's how that happened. With Xzibit it was kind of the same thing.  He heard what me and Young D had done. He saw the video we leaked on YouTube. The album wasn't done. We just leaked a video. We said "Fuck it. Let's do it." And we did it. We called the video that leaked the premix because that was the song completed before we put Xzibit on it. It's funny because they all just sort of fell in my lap. I just got lucky.
Other than the fact that they are great artists, why did you decide to keep all the guest features on the album?
B-Real: I decided to keep all those features because you don't ever hear an album with all these great West Coast artists on them.
Not anymore anyway.

B-Real: Right. The East Coast does it all the time. We don't do it enough. When I did interviews in the beginning, I told people I didn't do any collaborations. Then all of a sudden my album has a fuck load of collaborations.
That seems like the thing to do now in hip hop, especially with the whole mix-tape culture blowing up the way it did. Mainstream hip hop sounds like a mix-tape to me. Everybody is always jumping on everybody's record, and it is not even the remix.
B-Real: It adds to the flavor for sure. I was always a real big proponent of not doing that.
Why was that?
B-Real: Let's say you get a real hot single right? Snoop is doing the chorus and it becomes a hit single. When it comes time to tour, he ain't going with you unless you plan to tour together. So it's always you performing to an incomplete song. I've been learning to get over it because it is a new day and age. It's a new way or thinking and doing things. I operate under that old system where you should have everyone there to complete it. That's just me being a perfectionist when it comes to performing these songs.

I remember the early Cypress Hill albums and come to think of it, I don't remember any collaborations at all. That was kind of the vibe of the time, everybody do their own songs and albums. I attribute it to the mix-tape culture.

B-Real: Yeah, I definitely think it is because of the mix-tape culture, and that's cool. You have to roll with the flow and whatnot. For me it wasn't accepting it and doing it because everybody's doing it. I just thought we don't hear enough of these West Coast artists all together and I had the opportunity to do it.
What's up with the West Coast right now? In terms of getting radio play and being in the mainstream, it's really…
B-Real: It's really scarce.
Why do you think that is?

B-Real: It's because radio in L.A. is not supporting their artists. They're not supporting new artists, and rarely the veterans. They play a lot of East Coast records and Down South records, but not enough West Coast records. I think it is because the general managers and music directors are from different regions. They don't get what California is about. Instead of leading the pack, which L.A. should be in terms of setting trends, the radio chooses to follow what New York or the South is doing. Being that none of our shit sounds like that, you don't hear enough of our artists. Dre and Snoop, Game — maybe DJ Quick — are the only ones that get radio shots. You could name all your West Coast artists on your fucking hand that get radio play in L.A. What it did was it took away from the scene that L.A. had. Everyone was supportive of one another, and everyone would come out to each other's shows.  That's when radio followed suit, but now it's not like that.
I have heard the same from some other West Coast artists that have come through Austin in tour.
B-Real: The thing is, I worked in L.A. radio for a long time. From 2000 to 2003, I worked at The Beat in Los Angeles, when it was 92.3. We had a mix-show there, but I was really tight with the program director, so they let me sit in on music meetings. Usually they don't let a mix show guy in the music meetings because there is really no input that they could give that they respect. They let me because obviously I am "Mr. Cypress Hill" or whatever to them. I saw the way they picked records. I saw the politics how they choose to rotate them. It was about money, obviously. It's about what record company is buying more ads than the other ones. So when I say that, I knew groups like ours don't stand a chance on radio, unless we make something real poppy. And that's just not us.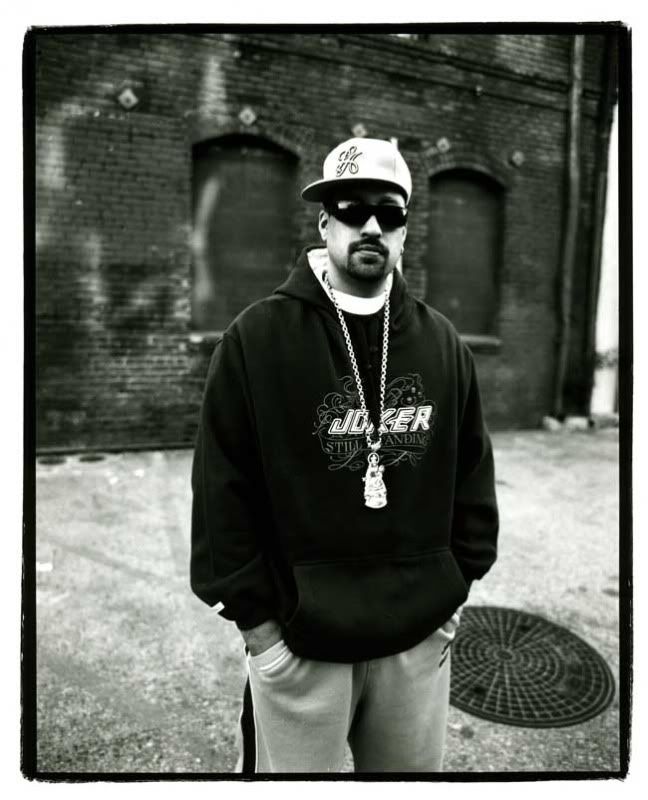 What do you think about radio there now?

B-Real: Now it's even worse.  They all follow these trends instead of making them. They don't take chances on shit. They don't take chances on the homegrown artists, the people that are from that city that get talked about in the streets. I know in New York, they'll break a new artist there in a second. In Atlanta, it's the same thing. In L.A., we have to wait for whatever artists those two cities broke to jump on it. It's ridiculous.
While we are on the subject of different cities, what is it about Austin that keeps you coming back?
B-Real: We just always got love here. That's a big factor. If you come play a show here and no one shows up, then of course you ain't going to be excited to come back. If people are coming and appreciating what you're doing, then you have to come back. You feed off that energy and put on a better show. Pretty much every city in Texas we have been through as Cypress Hill has given us a lot of love. We always want to find our way back here. We did all the Smokin' Grooves tours that came through here, two Lalapaloozas in Texas, our Soul Assasin tour, and a tour with 311 that came through here. We've been away for a while, but we'll do it all again here soon.
So does that mean there's a new Cypress Hill record in the works?

B-Real: Oh, yeah. It's bangin'. We are already sequencing the record right now. It's going to be raw hip hop and have that real heavy hybrid flavor too. My intention was for it to be all hip hop, but I got a couple of tracks from Tom Morello and it changed my mind.

I can't wait. What's the due date again?
B-Real: We are looking at October. Hopefully there is no push back.
What's the name of the album going to be? Any idea yet?
B-Real: "Rize up".

That means you will be touring with Cypress again next year. Will you be using a live band or just a DJ?
B-Real: That's something we are thinking about right now. That's definitely something we are thinking about bringing back. For the past three or four years that we have been doing shows after the Lincoln Park tour we did, we put the band away for a while. We just did the raw hip hop thing. We wanted to change it up and to do the same shit. That's why we brought the band for so long. Our first run was just a DJ. It was me, Muggs, and Sen Dog. Then we added (Eric) BoBo. Then we went with the full band and Bobo. With each record we try to set it up a certain way.
After playing with the band on a few tours, don't you miss them when they aren't on stage with you?
B-Real: The band served us well.  I kind of miss the band when we put it away, but then I got back used to the hip hop set up. It was that old school shit again. Really, I could go either way. I love performing with both.
Are you ever going to give us a "Latin Lingo" part 2?
B-Real: Definitely. At some point we are going to make another Spanish record.
Reason I ask is because "Latin Lingo" changed my world when I heard it. It was something Latin that black and white kids could get down to also. At that time, in the early nineties, that sort of thing was rare.
B-Real: It was different than all those other songs that Mellow Man Ace and Kid Frost were doing.
You mean those "Lowrider Classics"?
B-Real: Yeah. I'm glad we never fell into that bullshit.
Why's that?
B-Real: Unfortunately for them, what they were doing at that time was groundbreaking and opened the doors for a lot of us. The problem was the marketers couldn't figure out how to market it to non-Latinos. They just focused on getting to the Latino market and couldn't get the white or black kids to listen to it. They didn't understand half of what these guys were saying unless they rapped all in English. Those guys are both legends for what they did, but they never got their full due because record companies didn't know what to do with them anymore. These days, they would know what the fuck to do with them. Now it's the new generation getting those opportunities and those looks.
So why do you think you didn't get categorized or pigeonholed into that genre?
B-Real: The reason we didn't get caught up in all that was because we didn't want to be labeled or marketed as a Latin rap group. We just wanted to be a hip hop group. We wanted to transcend those lines. I mean, we're Latinos who do hip hop and not Latin hip hop. That was a big deal. Fat Joe and Big Pun got over because they just did hip hop. In the end, Pun got recognized as being the first solo Latino hip hop artist to bring home a platinum plaque. We were the first group to do it, but the recognition for that came later. We never wanted to make a big deal that we were a "Latin" hip hop group because we knew we would get foot-held and marketed only to Latinos.

I remember growing up, and my Latino friends would look at me weird when I bought or listened to hip hop records. Do you think that was an obstacle you might have faced if marketed to only Latinos?
B-Real: Yeah. At that time, only a small percentage of them were buying rap records. Hell, some of them still don't. They buy the reggaeton, which is as close to rap as they get. They'd buy other records from Selena, Marc Anthony, or Ricky Martin. They weren't buying no Latin rap shit. They either didn't know what that was or just thought it wasn't for them. We knew it would be instant death for us.

When you guys first came out, I don't remember seeing your faces very much or photos in magazines? Was that the reason why?
B-Real: That is why we never showed our faces in pictures. We stood really mysterious until our videos came out. Then we caught everyone by surprise because we were Latin guys. We didn't "sound Latin" until joints like "Latin Lingo" came out. We had a real focused approach about it. We knew what we wanted to do and stuck to it.
Anything you want to share with our readers before we part ways?
B-Real: Thanks for the support throughout the years with Cypress Hill. Go check out my solo record Smoke and Mirrors. You can always go online to www.berealonline.com for any information on our endeavors.
For More live footage of B-Real, visit out Austin Vida YouTube Channel: