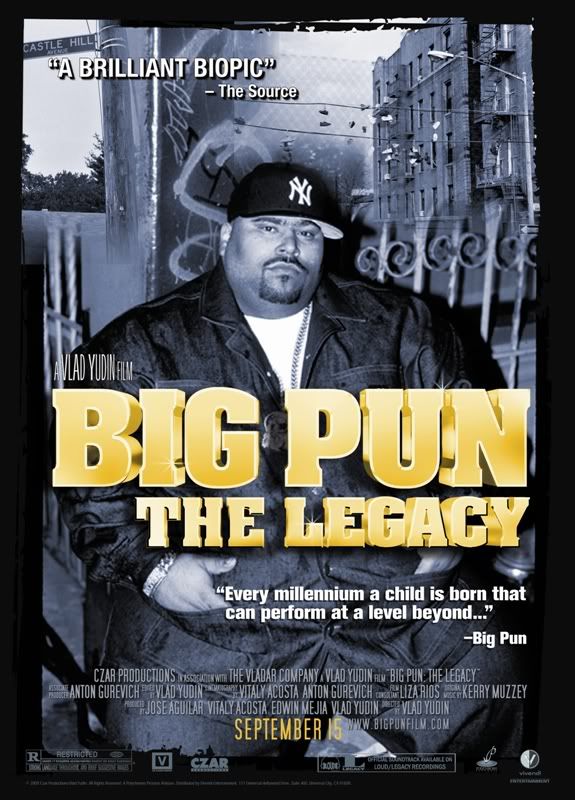 Christopher Rios is the Puerto Rican hip hop legend known as Big Pun (Punisher). During the late '90s, Pun was the first Latino who was able to achieve platinum status. Cypress Hill was the first group, but Pun did it as a solo artist. Right on the brink of major super stardom, Pun's life ended in 2000 when he died of a fatal heart attack. It was a sad day for all hip hop fans. The world truly lost an original, gifted, and dynamic person. Pun is survived by his three children and his wife Liza.
For a while there I was wondering what, if anything, would be done to remember the legacy and achievements of Big Pun. He was so much more than just the smash hit "I'm Not a Player". I remember hearing him on old Beatnuts tracks and on some songs with fellow Puerto Rican rapper, Fat Joe. His second album completed before his death, Yeeeah Baby, never got the credit it deserved. Who knows what he would have done if he were alive today? Thanks to Pun, we now have Rob G, Pitbull, Play-N-Skillz, and other young Latino MCs really making mainstream breakthroughs in the hip hop game.
After the Biggie and 2Pac movies came out, I wondered when Pun's movie and story was going to be told. Well that time is now, or soon anyway. Big Pun: The Legacy, directed by Vlad Yudin, is being released through CZAR/Vivendi/Universal . The movie is accompanied by the Big Pun CD being released by Loud/Columbia/Sony Legacy. Both of these Big Pun releases are coming out on Sept. 15. Proceeds from the film are going to Liza Rios (Pun's wife) and his 3 children, as Liza Rios is the official film consultant for the movie.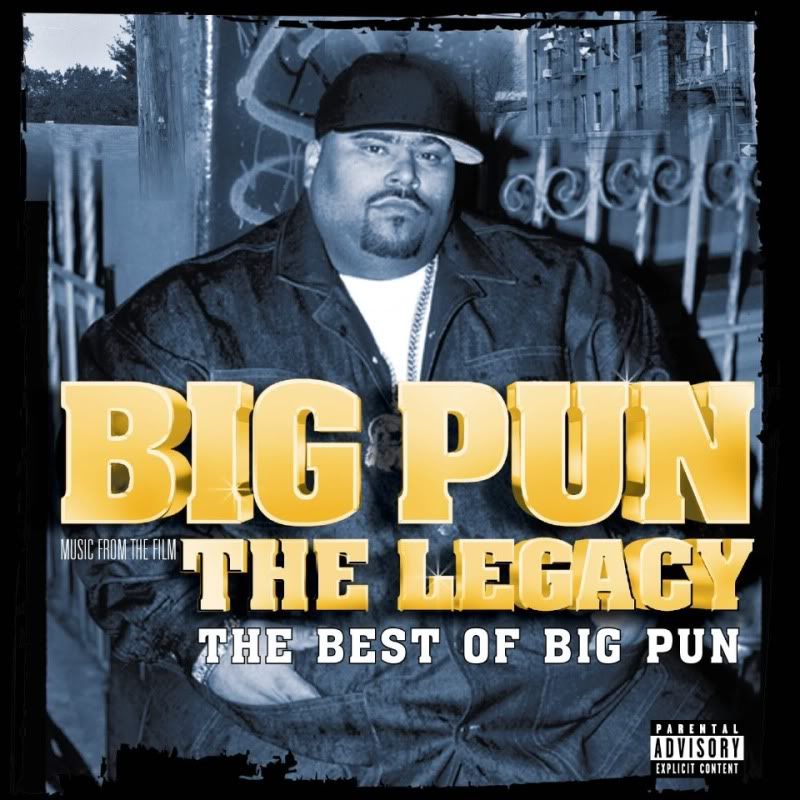 Here is the official Trailer for Big Pun: The Legacy
For any additional information about the Big Pun Legacy music and film release – contact Publicist Jonathan Hay at 310.402.6949 or email at [email protected]