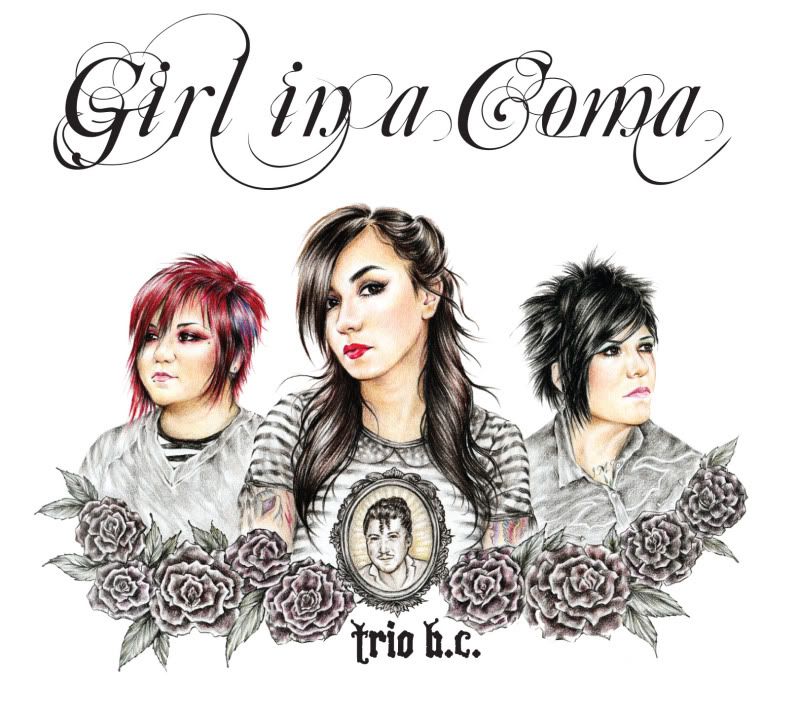 Austin regular and San Antonio natives, Girl In A Coma, have just come out with the most "Moz" like album I have heard from any modern rock group. Trio B.C., the band's latest release on Blackheart Records, is already one of the best releases of the summer and is sure to make the top album lists of 2009 come year's end.
The name Trio B.C. came about from an old Tejano band from the 1950's, in which Nina (guitar/vocals) and Phanie's (drummer) grandfather was a member of. In comparison to the band's last release, Both Before I'm Gone, Trio B.C.'s sound is more diverse. There are interesting hints of rockabilly, indie, punk, pop and Latin. Yes, the girls finally have their first track en Espanol with "Empty Promise".
With danceable pop tracks such as "bb" to the Moz like crooning style on "Vino", there is something for everyone. "Vino" slows down Trio B.C. and shows off Nina Diaz's crooning skills, which pass with flying colors. The punk rock, Morrissey-ish track, "Baby Boy", is Trio B.C. at its best. The fast, up tempo guitars compliment the vocal talent of lead singer, Nina Diaz. What I dig about the song "EL Monte" is that it proves once for all that Girl In A Coma is indeed the Latina reincarnation of The Smiths. It makes sense given the name of the band. The indie throwback style of "EL Monte" reminds me of early Smiths with a hint of Pretenders. I guess if you are going to sound so much like a certain band, it is best to sound like your favorite band of all time.
Current Girl In A Coma fans will love Trio B.C., but those new to Girl In A Coma should first listen to Both Before I'm Gone. It makes a better first impression although neither album disappoint.