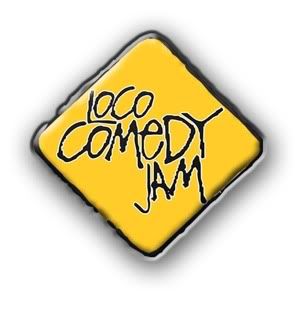 Perhaps you are familiar with the Loco Comedy Jam name from watching the specials hosted by George Lopez and Mike Robles on Mun2? Or maybe you have the DVDs, Best of Loco Comedy Jam Vol. I & II? Well this Thursday, June 17, you can catch the Loco Comedy Jam live in person at Cap City Comedy Club. The Loco Comedy Jam features popular Latino comedians Joey Medina and Mike Robles himself.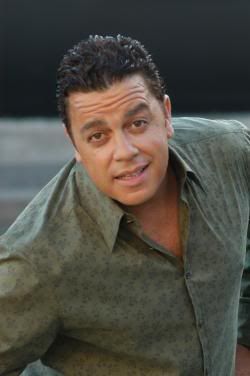 Mike Robles grew up in the Castle Hill section of the Bronx and is of Puerto Rican descent. Robles has opened for many Latino recording artists ranging from Marc Anthony to Tito Nieves. Robles has the distinction of being the first Latino stand-up comedian to perform at New York City's prestigious Public Theater. In the 1990s Robles hosted his own one-hour comedy/variety show Comedy Picante on Galavision. This was followed by cult-cable access show Comedy Rhumba, which aired on Manhattan cable television and was the recipient of two Cable Ace award nominations for "Best Local Programming for Comedy/Variety Show." The success of the television led to Mike hosting Comedy Rhumba Live, a monthly SRO engagement at Caroline's Comedy Club in New York City. This enormous popularity resulted in Mike hosting duties for Galavision and the national Que Locos tour.
He has created a loyal following that continues to grow. He has received many distinguished awards for his achievements in the Hispanic community, and has been praised by local politicians and entertainers for being a role model to young Latinos. The NY Daily News summed it up best "Not since Freddie Prinze's reign has a Latino comic turned so many heads."
Check out this clip of Robles talking about how "women need attention."
Comedian Joey Medina is one the stars of Paramount Pictures, The Original Latin Kings of Comedy, with Cheech Marin, Paul Rodriguez, George Lopez and Alex Reymundo. A Puerto Rican who was born and raised in The Bronx, Joey spent most of his teen years perfecting his boxing skills that earn him the Arizona Lightweight Championship and a shot at the world title. He went on to spend his early adult years as a police officer before becoming a heavy-hitter in the comedy arena.
Joey has headlined almost every major club in the country and has also toured Japan, Hong Kong, Germany, Egypt, Israel, and was proud to perform for the US Armed Forces during wartime in Bosnia, Kosovo, Kuwait and Iraq twice. Joey also wrote, produced and hosted Si TV's first scripted television show, Circumsized Cinema. The show re-edited campy Mexican movies into 30-minute "mini-movies" with totally new, scripted English audio tracks for a hilarious and utterly original half-hour television show. In addition, Joey is also recognized as one of the hosts and producers of Loco Comedy Jam, a stand-up comedy show featuring some of the best comedians in the country on Mun2 Television.
Check out this clip of Medina talking about Latin women.
Now that you are as excited as we are to have these two great comedians perform in Austin, we want to give you two tickets to the Loco Comedy Jam on Thursday. As usual, we will be giving away our tickets through our Austin Vida fan page on Facebook. All you have to do is "like" or become a fan if you haven't done so already. Click here to "like" Austin Vida:
http://www.facebook.com/austinvida
If you would rather purchase advance tickets to avoid being left out of the cold completely, because this show will sell out, then purchase advance tickets through Ticket Web here:
Cap City Comedy Club is located at 8120 Research Blvd. Doors are at 7 p.m. and the show starts at 8 p.m. 18+ are welcome. Call Cap City Comedy for more details at (512) 467-2333.