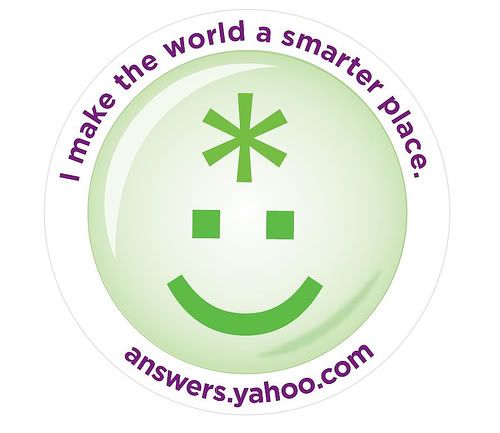 Yahoo! Answers is a great idea in theory, mixing the function of Ask Jeeves with the philosophy of Wikipedia. In practice, however, it's like watching matador Julio Aparicio get gored in the throat in slow motion, over and over. Just plain painful.
So we thought we'd spotlight some of our favorite questions/answers and clarify them.
Warning: We've left the spelling and grammar errors unchanged. We're not responsible for your headache.
Jerome P asks: What did this mexican say to me? He keeps saying "charlie way" Im pretty sure its a curse word but what is it?
Chale, güey. Calm down, fool. "This Mexican" is saying he disagrees with you. It's the equivalent of being like "Naw, dude" or "No way, bro." The word "chale" is Chicano slang commonly used in the Southwest U.S. and it signifies disagreement. "Güey" is slang used between friends, like dude or bro. It comes from the word buey, which literally means "castrated bull." It's an informal and semi-vulgar word that you can call your close friends but not strangers.
Responding to the recent news of a famous Spanish matador getting impaled through the throat, CurlySue asks: Would you rather be physically impaled or spiritually impaled by a creature with horns?
That's a good question, Sue, even though we have no idea what the hell you're talking about. Spiritually impaled? You mean like the kind of stuff the Vatican covers up with its cochino priests? Sorry, but that's another topic.
Staying on the topic of bullfighting, David Weese asks: How can I become a bullfighter? I have killed a couple of cows so far so I have had a bit of practise.
For the good of humanity, perhaps you should practice by playing in traffic and treating oncoming vehicles as angry toros. Everyone else who is serious about learning the art of bullfighting, seek out a professional and ask to be his apprentice.
Check back for more Yahoo! Answers later this week.