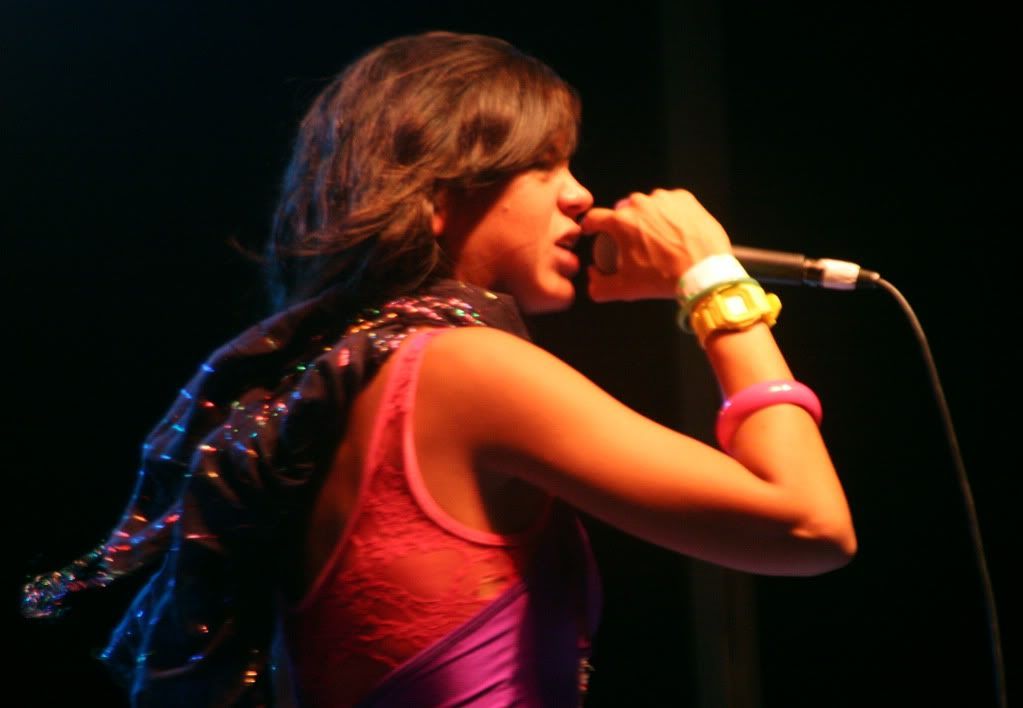 We were worried that nobody captured this fantastic moment at Pachanga Fest last weekend, but today there emerged a video of about a dozen women joining Bomba Estéreo on stage after accepting lead singer Liliana Saumet's invitation to dance, dance, dance.
Many thanks to blogger MannyGoCrazy for capturing this awesome moment. All 10 epic minutes of it!
Psico-psico-psico-psico-psico-psicodelica!