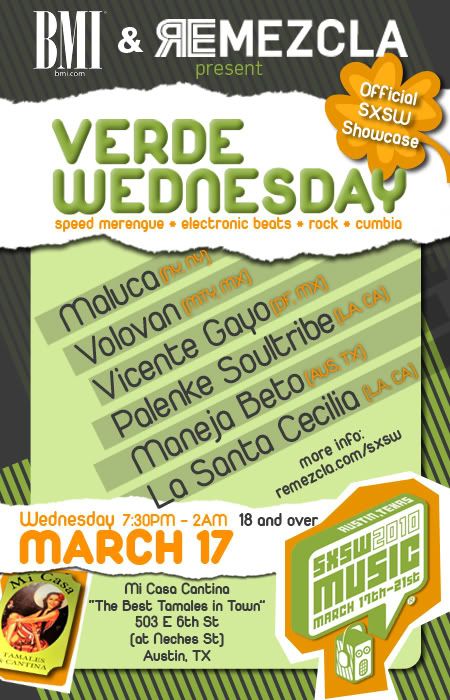 In what is certainly one of the best Latin showcases of this year's SXSW, popular Latin culture website Remezcla is hosting a showcase with BMI on March 17. In an eclectic showase that feautres Austin Vida staff favorite Maneja Beto, this showcase has something for every Hispanic hipster and Latin music lover. The show takes place at Mi Casa Tamales & Cantina, located at 503 E. 6th St. The event is free to those with SXSW badges and wristbands. A limted amount of tickets may be available for purchase, depending on capacity. Check out the line up and set times below.
Maluca (New York,NY)- 1 a.m.
Volovan (Monterrey, MX)- midnight
Vicente Gayo (D.F.,MX)- 11 p.m.
Palenke Soultribe (LA, CA)- 10 p.m.
Maneja Beto (Austin, TX)- 9 p.m.
La Santa Cecilia (LA,CA)- 8 p.m.