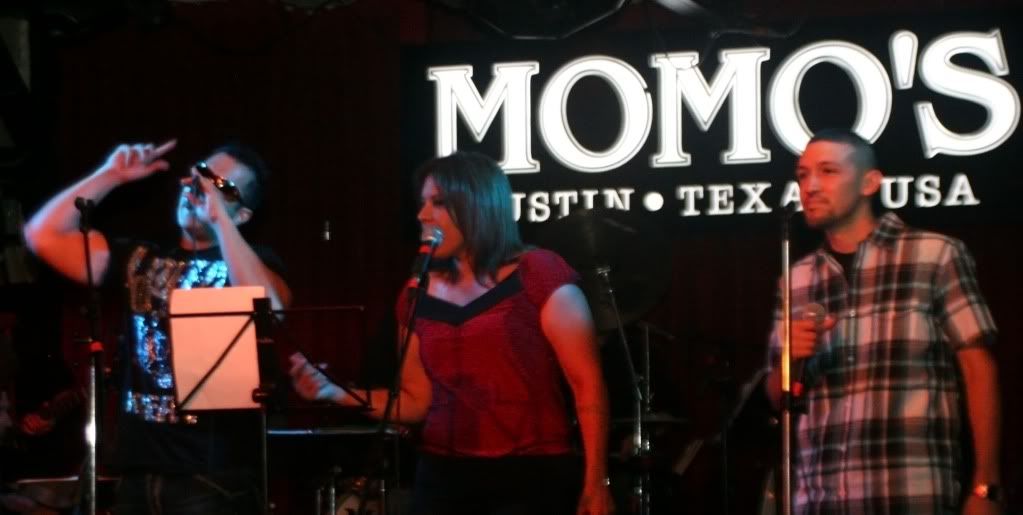 On a steamy, Friday summer night, Tortilla Factory played a chill set at Momo's. Most of the crowd preferred to sit and sip cold beers while Alfredo Guerrero and his sister Laura performed under the bright stage lights.
The Guerreros brought back the band after a 20-year hiatus to carry on a Tejano legacy that their father, Tony "Ham" Guerrero started back in 1973 in San Angelo. The band's most recent and grammy-nominated release, All that Jazz, introduces a new audience to an updated style that incorporates salsa, funk and R&B. Photos below by Mari Hernandez.
Tortilla Factory will be performing at El Sol y La Luna this Saturday.