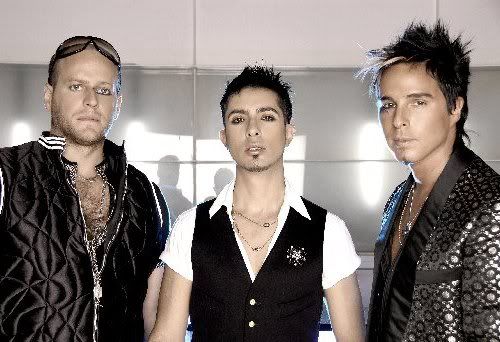 Latin America's iconic electrónica band, Moenia, is touring through Texas but is not set to perform in Austin. Instead, they are set to perform April 23 at the Arena Theater in Houston and April 25 at the Band Shell Amphitheater in Dallas. Fresh off a festival appearance at Yuju Fest in South Padre Island, the band is touring to support the release of its new album titled En Eléctrico, which includes a CD and a DVD. En Eléctrico will be available in the U.S. on April 27 at your favorite stores and will also be digitally available through iTunes.
With eight albums and a career that spans almost two decades, the group that is frequently compared to transcendental bands like New Order, Erasure, The Cure and Depeche Mode has perfected a sound that mixes experimental tones and electric rhythms.
So if you were thinking of a weekend get away or are a Moenia fanatico, here are some helpful links to the two Texas shows.
Houston Show:
Purchase tickets for the April 23rd show in Houston here: Arena Theater Tickets
Dallas Show:
Information for Dallas show on April 25th here: FairPark.org
Purchase tickets for the show on Ticket Master here: Moenia tickets