On your lunch break? Austin Vida brings you a collection of the day's Latino news from the city, state, nation and world to feed your mind.
Today, we have local news involving fake marijuana, real Mexican food and a 24-hour bakery that gets national love. Also, what's more popular with Latinos: Facebook or Twitter? And on the heals of Secretary of State Hillary Clinton comparing Mexico to the Colombia of 20 years ago, we get a troubling statistic about where the weapons are coming from.
Local & Regional News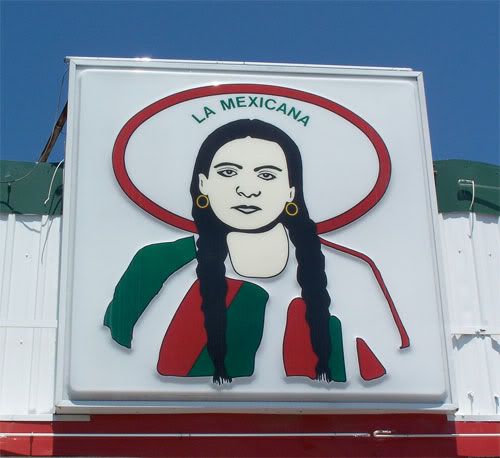 • "Mexican food and Tex-Mex food are as different as Chinese and French food," says local restaurateur Tom Gilliland. The Statesman's Austin360 examines the difference between traditional Mexican cuisine and the stuff we call Mexican food in Austin. More: 35 years later Mexican cuisine in Austin still evolving.
• "The City of Austin is looking for ways to revise how it involves women- and minority-owned businesses in city contracts," according to KUT. Listen to the radio station's interview with a local community engagement consultant. Read more: AUSTIN TO ADAPT RULES FOR MINORITY OWNED BUSINESS CONTRACTS.
• Have you heard of spice? No, not the stuff we cook with. Spice is the name of a synthetic drug that simulates the effects of marijuana. Basically, it's fake pot with a real high. And it's legal in most places. Cedar Park is looking to ban the substance at a city council meeting tonight, and a statewide ban could follow. Read more: Cedar Park to vote on "spice" ban
• Have you been to La Mexicana Bakery on South 1st? We like it their so much we once used it as a filming location for an interview with Taco Journalism. Apparently, people everywhere love this 24-hour taco stop. Yahoo! Travel named it one of the best 24-hour spots in the nation. Dallas' Fuel City also made the list. Read more: America's Best 24-Hour Hot Spots
National & International News
• In a speech this morning, Secretary of State Hillary Clinton compared Mexico's struggles with the drug cartels to the situation Colombia faced 20 years ago, when it was in the midst of a brutal drug war. Read more: Mexico Facing 'Insurgency,' Clinton Says
• Meanwhile, the El Paso Times reports that 90 percent of guns seized and traced from Mexican crime scenes came from U.S. gun dealers, with the biggest portion coming from Texas. Read more: 40% of guns used in Mexico crimes originated in Texas
• Univision made TV history last week, becoming the first Spanish language station to beat all other U.S. networks in the 18-49 demographic. Read more: Nielsen: Univision hits a TV ratings milestone, wins among key demographic for 1st time
• Speaking of Univision, MediaPost says Latinos are turning to Twitter in stronger numbers and Univision dominates the Twitterverse as a Latino news and cultural source. Read more: Hispanic Online Publishers Turn To Twitter