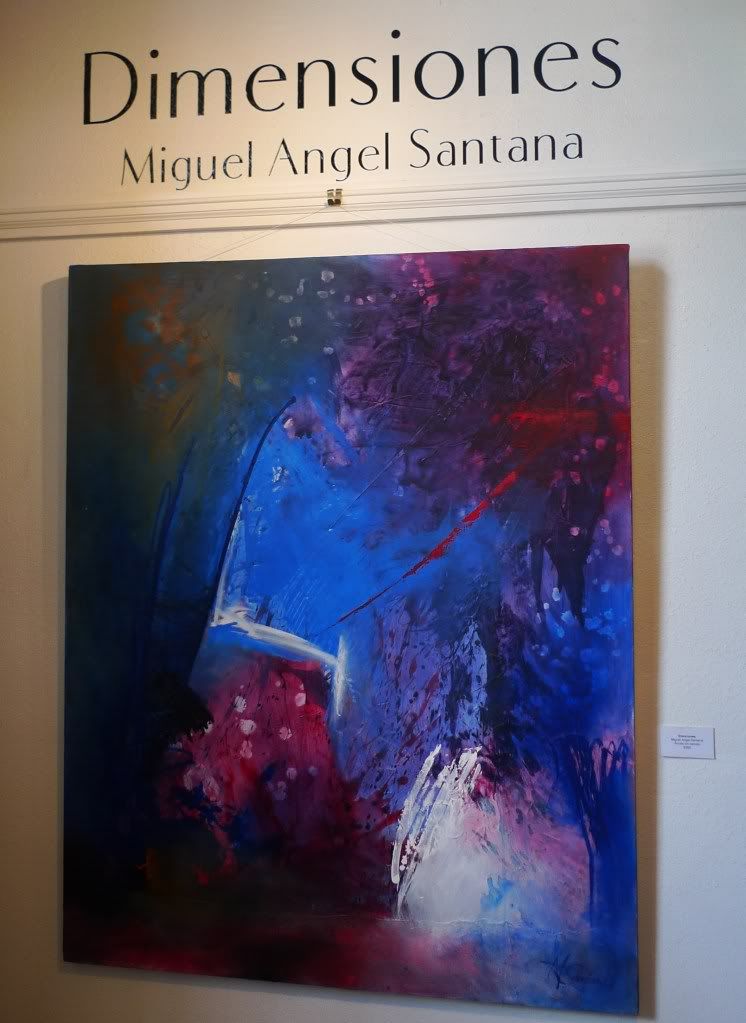 For non-art aficionados, the paintings from local artist Miguel Angel Santana's collection "Dimensiones" look like random colors of paint splattered on a canvas. But, Santana says, there's more to these paintings after the first glance. The overlapping vibrant colors reveal an emotion on each piece such as nostalgia and revival.
"Those are stages. Those are emotions; that is how it's built or the way we are. Every single human," Santana said.
Santana, from Monterrey, Mexico, has been an artist since an early age. Since attending his first workshop when he was six years old, he's participated in local- and national-stage-level contests in Mexico. He has a bachelor's degree in advertising at the Universidad Autonoma de Nuevo Leon. Professionally, Santana has worked in various endeavors as an illustrator and graphic designer.
His "Dimensiones" exhibit is currently up until July 2 at La Peña, a museum located on the downtown corner of 2nd Street and Congress Avenue in Austin. He currently teaches pastel drawing classes at La Peña on Saturdays.
As cliche as it sounds, life is never simple. There are many different layers within a person that the different experiences and perspectives that add to someone's life. "Dimensiones" is Santana's personal reflection of these layers or dimensions. The colors Santana has chosen correlate with the theme he's trying to convey. He sticks with an earthy palette in "Urbana." In "Renacer," bright yellow and white are dominant within the painting.
"To the different layers on my work, you can get through the layers, the different stages and that is, for me, meaning different dimensions in life," said Santana.
"Dimensiones" is on display until July 2 at La Peña, located at 227 Congress Ave.