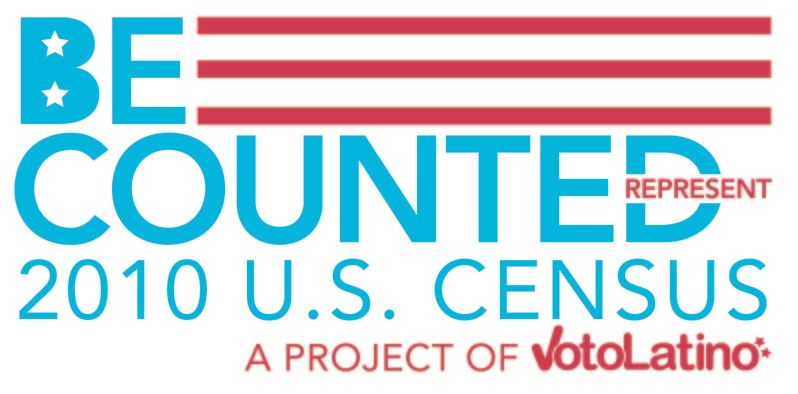 Attention free-music lovers: Voto Latino, in partnership with iTunes, is giving away 25 free songs from some of the best Latin alternative and hip-hop artists around, including Pitbull, Mos Def, Nortec Collective, Rodrigo y Gabriela, Brownout and Morrissey (yes, the Morrissey).
The giveaway is part of an awareness campaign and pledge drive to make sure Latinos around the U.S. participate in the upcoming census. The campaign is called Be Counted, Represent: 2010 U.S. Census.
Voto Latino, if you don't know, is a national nonprofit organization co-founded by actress Rosario Dawson. Its focus is on young Latinos and civic participation.
To receive your free song downloads, visit this link: www.votolatino.org/becounted/pledge/
All you have to do is fill out some basic info about yourself, and you'll be emailed an iTunes download code.
Here is what Voto Latino is saying:
Maria Teresa Kumar (VL executive director): "Music is a powerful medium to get people into action. The 25-song album represents the cultural diversity of Latinos in this country—a soundtrack that underscores the lives of young Latinos."
Rosario Dawson: "We thought it was important to get behind the message that being counted, just like voting, is crucial to creating a better future for yourself."
Visit the Be Counted, Represent website to learn more about why this year's census is of critical importance to our communities: www.votolatino.org/becounted/
Here is the track listing for the compilation:
Pitbull – "Across the Waters"
Morrissey – "When Last I Spoke to Carol (Toy Selectah mix)"
Aventura – "Su Veneno"
Mos Def – "No Hay Nada Mas"
Los Tigres del Norte – "El Emigrante"
Jaguares – "Visible"
Rodrigo y Gabriela – "Hanuman"
Juan Luis Guerra – "La Travesia"
Ozomatli – "Believe"
Los Tucanes de Tijuana – "Los Illegales"
Paulina Aguirre – "Esperando Tu Voz"
Ruben Blades – "Las Calles"
Kinto Sol – "Voy a Sacudirme"
Os Mutantes – "Querida, Querida"
Nortec Collective – "Tengo La Voz"
Antibalas – "Che Che Cole (Makossa Mix)"
Los Amigos Invisibles – "Mentiras"
Ceú – "Grains de Beaute"
Maleco Collective – "Yo Soy La Voz"
Panda – "Solo a Terceros"
Pacha Massive – "If You Want It"
Brownout – "Ayer y Hoy"
Hip Hop Hoodíos – "Agua Pa' La Gente"
Alvaro Torres – "Te Sueno Grande"
Reyes del Bajo Mundo – "Cuanto Cuesta"
Los Claxons – "Tal Vez Me Estoy Tomando el Pelo"
Mishka – "3rd Eye Vision"