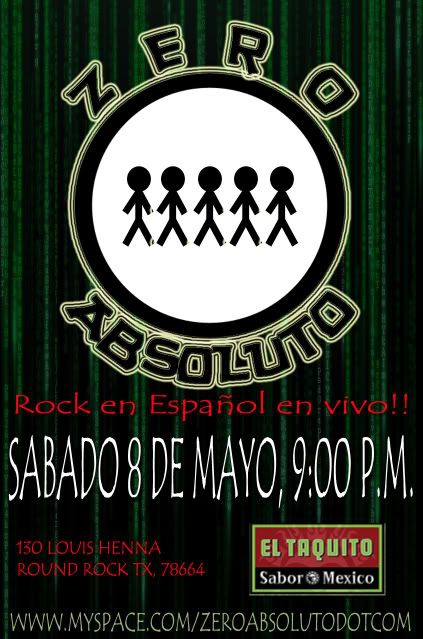 Just north of Austin, in the thriving suburb known as Round Rock, is the newest Latin music venue and restaurant. El Taquito, located a 130 Louis Henna Blvd off exit 250, has been booking some of Austin's Latin rock bands for months now. This month, Latino Music Month, they will be featuring a young, relatively unknown band called Zero Absoluto.
Zero Absoluto is a young, Round Rock-based rock en Español band you'll be hearing about soon. If you're in the 'burbs and are in the mood for music and Mexican food on a Saturday night, you can see Zero Absoluto on the following dates: May 8, May 22, June 11 and June 26.
All the shows are free, all-ages and start at 9 p.m. Here's a clip from one of their last shows at El Taquito.