Austin photographer Diego Huerta first heard of the Huichol, an indigenous Mexican tribe that lives in the Jalisco mountains, when he discovered that their ancient ceremonial grounds had been destroyed.
The ceremonial grounds were located in a canyon called Guitarritas, which is located in La Huasteca, a mountainous region in Nuevo Leon, Mexico.
"They consider this place to be the center of the universe—that this is the point of creation," Huerta said. "Unfortunately, much of their ceremonial center was destroyed by landowners who simply didn't want them there."
The plight of the Huichol intrigued Huerta, motivating him to learn more about the group and eventually make them the subject of his new photography exhibit, "El Pueblo de las Nubes" ("Town of Clouds"). It's being displayed for the first time in the Main Gallery at the Mexican American Cultural Center, or MACC. The exhibit, which opened June 19 and runs through August 14, features more than 30 photos of the Huichol tribe in their Jalisco village.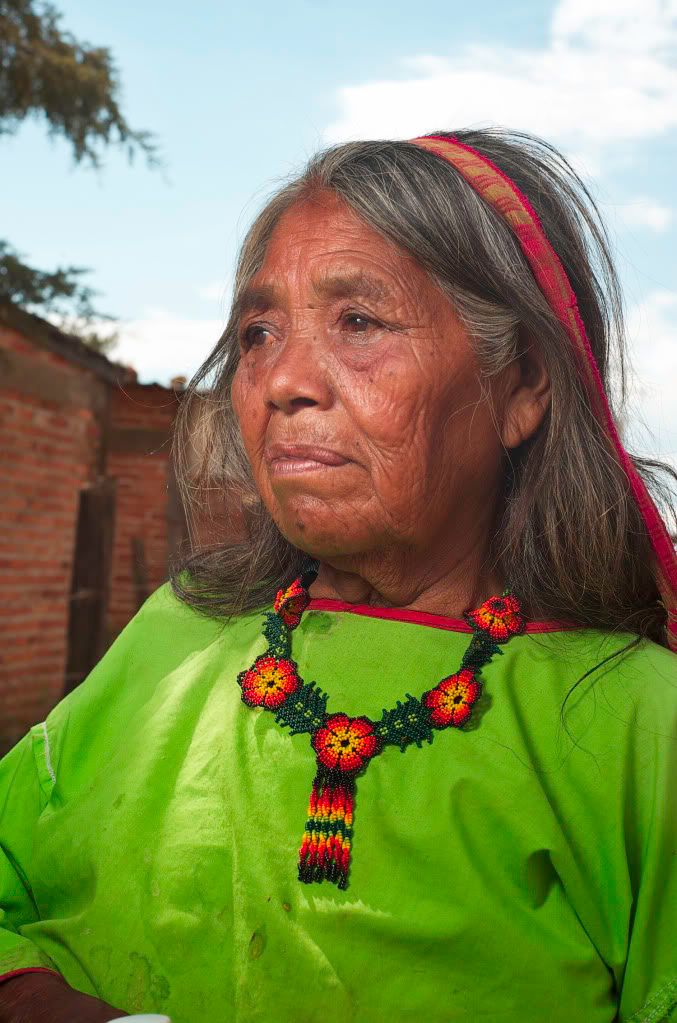 Huerta first began his career as a photographer working for Reforma, a major newspaper in Mexico City. From there, he began working with advertising agencies and eventually found his way to art photography. Though he still does commercial work, Huerta's art photography is a way for him to express and provoke emotion and meld what he knows about fine art.
"In photography, I found a way to synthesize everything and translate it into an image," he said. "I think that's what photography is to me, more so than painting—to create something where everyday the whole world has the chance to see it, but you perceive it in a distinct way."
And that's precisely what he set out to do in "Town of Clouds." Huerta was able to find a young lawyer who was of Huichol ancestry and whose family was able to connect them to the group in Jalisco.
"They have a governor and elders whom we had to meet with to get permission to do this photo project with the intention of showing others who we are and where we came from," he said.
Huerta said he believes that's where the project was born from. Mexico, though perceived as a diverse and accepting society to the outside world, according to Huerta, has prevalent classism and racism issues particularly with indigenous groups. He cites the Mexican rhetoric relating to anti-immigration laws in Arizona as an example.
"These cultures have survived for generations and this same society casts them aside," he said. "I thought it was very contradictory when (Mexicans) talk about being the same and being less racist when we are racist with our own people."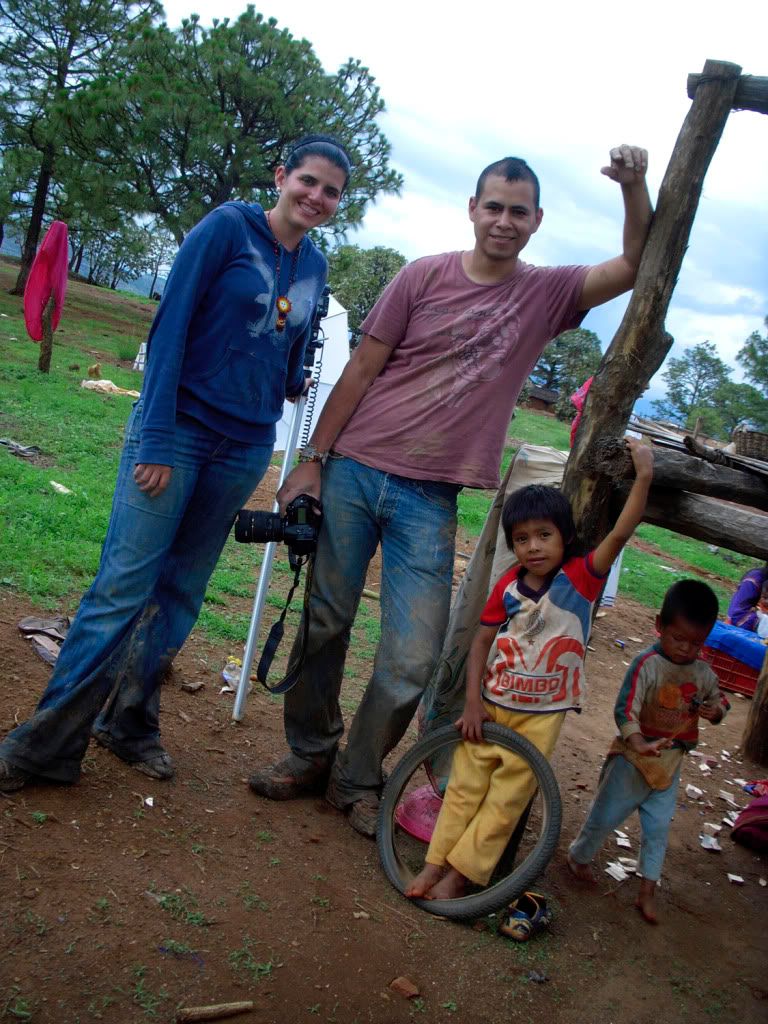 The 23-day project resulted in beautifully detailed color photos of members of the Huichol tribe in their native setting. The stately governor stands tall in a close-up portrait with his sombrero. The little girl washing clothing on the creek with a bright pink laundry soap bar in the corner appears unaware of the photographer before her.
Huerta (pictured right with his camera) and his producer, Dany Gutierrez, said every time they see the photos, they see a new detail. Ultimately, they hope the exhibit displays to those who are not Mexican the richness and depth of the Mexican culture.
"The Huichol culture is something that should fill us with pride, not just outside of Mexico, but inside the country as well," he said.
In addition to "Town of Clouds," Huerta's photo exhibit "Fénix" is also on display at MACC in the Community Gallery. Fénix commemorates the 100th anniversary of firefighters in Nuevo León, Mexico.
For more info, visit www.ci.austin.tx.us/macc/.