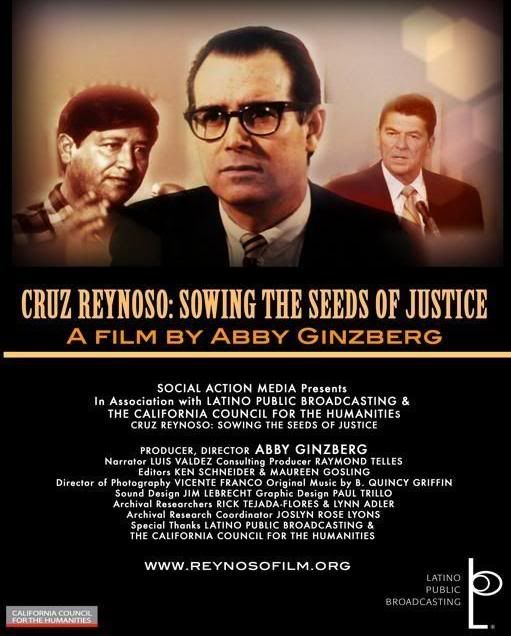 Cruz Reynoso was the first Latino to be appointed to the California Supreme Court. The son of farm workers, Reynoso has been one of those rare individuals who helped make history. Sowing the Seeds of Justice paints a portrait of Cruz Reynoso, a man who felt the sting of injustice as a child and later, as a lawyer, judge and teacher, fought for over five decades to eradicate discrimination and inequality for all.
The Southwest regional premiere will take place at the Cine Las Americas International Film Festival on Sunday, April 25. Although it is officially part of the festival, the screening is free and open to the public. Sowing The Seeds of Justice will show at 3 p.m. at the Mexican American Cultural Center, or MACC, located at 600 River Street. For more on the film, visit the official website at www.reynosofilm.org.
Cruz Reynoso – Sowing the Seeds Of Justice – TRAILER from Ginzberg Productions on Vimeo.
Cruz Reynoso: Sowing The Seeds Of Justice is directed and produced by Abbey Ginzberg of Ginzberg Productions.