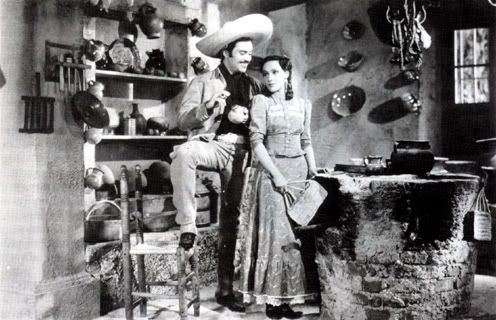 Emilio "El Indio" Fernández, the controversial Mexican director whose work represents the image of rural Mexico in the world, is known for his collaborative film series with photographer Gabriel Figueroa. "The Mexico of Emilio Fernández and Gabriel Figueroa" consists of five screenings which will be presented in Austin through February and March.
The series starts off with "Flor Silvestre", known as one of the most important and beautiful films in Mexican cinema. "Flor Silvestre" tells the story of José Luis, the son of a rich landowner who secretly marries Esperanza, a gorgeous woman of humble origins. After being disowned by his father, José Luis must face the consequences in the midst of the Mexican Revolution. To add even more drama into the mix, José Luis's love and courage are tested once Esperanza and their new son are kidnapped by fake revolutionaries.
The film will be presented at the Mexican American Cultural Center, or MACC, located on 600 River St. on Wednesday, Feb. 10, at 8 p.m. It will be screened in Spanish, but includes English subtitles. Make note that the screening is FREE and open to all!