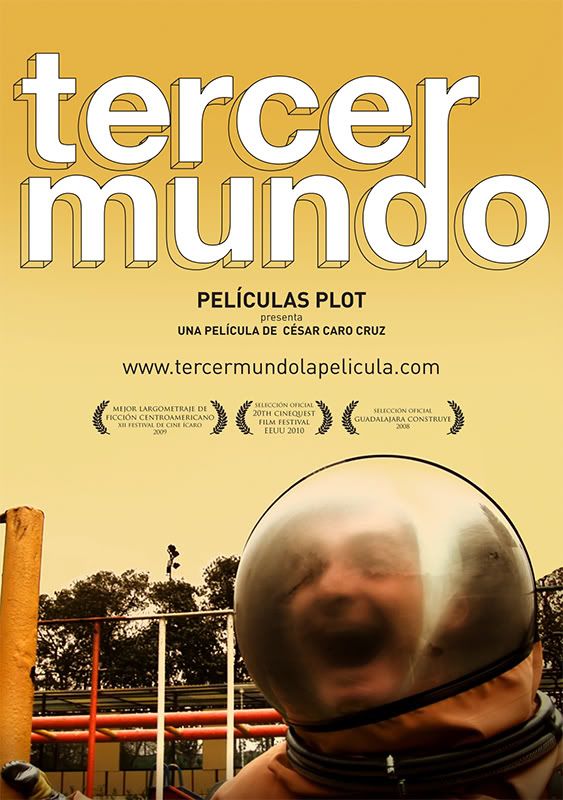 Another great film we'd like to spotlight for this year's Cine Las Americas International Film Festival is Tercer Mundo. Tercer Mundo, a Chile/Costa Rica production competing in the Narrative Feature Competition. The film, directed by the Chilean César Caro Cruz, tells the story of three 20-somethings in Chile, Costa Rica and Bolivia who are figuring out a way to escape from their dull lives. To do that, they will have to face a mysterious eclipse, a bizarre amulet and an ancient rumor about the end of the world.
You can watch Tercer Mundo at The Regal Metropolitan on Saturday, April 24 at 8 p.m. Non-festival-pass holders can purchase tickets online at www.brownpapertickets.com. The Regal Metropolitan is located at 901 Little Texas Lane.
A second showing of Tercer Mundo will be April 26 at 4 p.m., also at the Regal Metropolitan. Advance tickets are available for this showing here at www.brownpapertickets.com.
Note: All movies showing at the Cine Las Americas International Film Festival will have English subtitles.
Check out the trailer for Tercer Mundo here:
Director César Caro Cruz will be in attendance for both showings. For more on Tercer Mundo, visit the official website at www.thirdworldmovie.com.