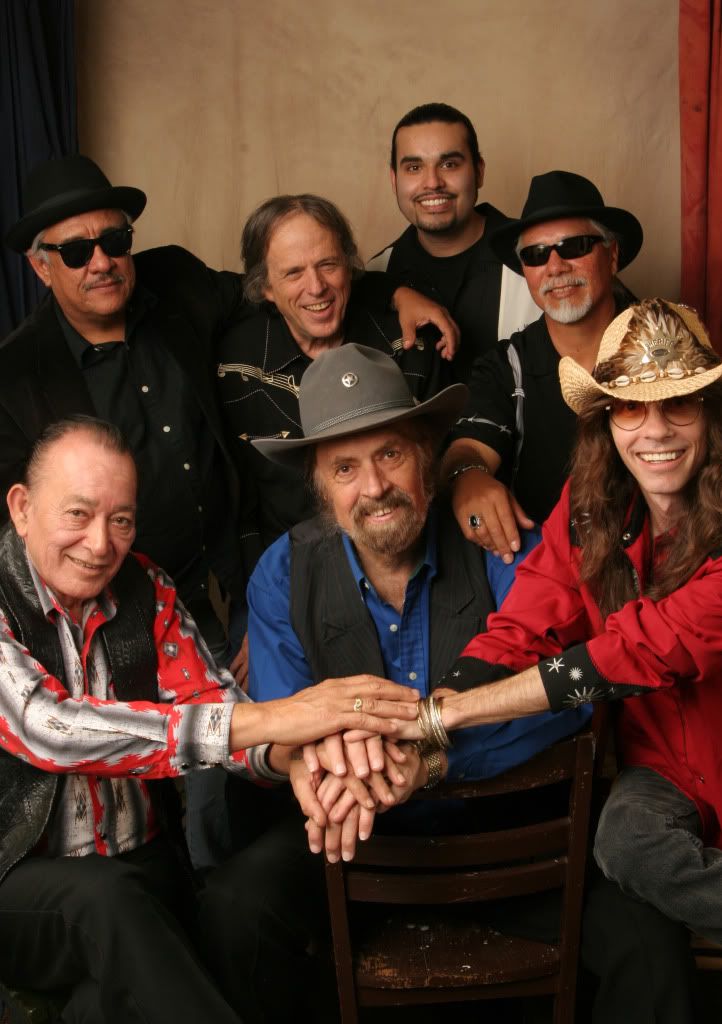 Note: Due to rain, this show has been postponed until next week. Details to come.
The legendary Tex-Mex super group Texas Tornados are kicking off Austin's annual Blues On The Green concert series today at Zilker Park. The show is free, all-ages and open to the public. The musical festivivites get started at 7:30 p.m. Bring your lawn chairs, blankets, leashed dogs and sun screen. For those of you who missed the Texas Tornados in the spring at SXSW, here is your chance to hear their music from their new album, Está Bueno, live in concert. We're sure glad to see Flaco and Augie playing along side Shawn Sahm, son of original member and co-founder Doug Sahm.
In what has become one of our favorite summer traditions here in Austin, Blues On The Green is a Wednesday night, free concert series presented by KGSR. In its 20th season, the producers have a big season lined up that also includes Latino aritists Alejandro Escovedo and Raul Malo, formerly of the country group The Mavericks. Other performers inlcude Carolyn Wonderland and Charlies Mars.
To help you get excited, as if you'd need any help, check out this clip of Texas Tornados put together by the good folks at Y'All Wire about the making of the new album and shot in Bismeaux Studios here in Austin.