Free Week is a semi-new tradition in Austin that takes place at the beginning of every January. Live music venues all along Red River and other parts of downtown waive their normal cover charge for those twenty one and up and showcase Austin's best local bands. If you're 18 to 20, cover is usually only around five dollars. Free Week is the best way to kick off the new year and get people excited about checking out live music. It is kind of like an Austin bands only South By Southwest or CMJ Music Festival that everyone can afford.
As much as I love Free Week, I still take issue with the lack of local Latin music representation. Latin music is an integral part of the Austin music scene, especially on Red River. It is also surprising to see the absence of Latin bands because their music appeals to music fans of all races and ethnicities, not just to Latinos. Anyone who has ever seen Maneja Beto or Grupo Fantasma live can attest to that. Even lesser known bands like Este Vato have a diverse fan base. I sincerely hope this is the last year I talk about this problem.
That being said, Latinos do have a strong presence during Free Week just about every other genre you hear on Red River. This past weekend metal band Pack of Wolves and rock band Amplified Heat kicked off Free Week at Emo's and Red 7. The turnout and audience response were great. While we work to bring you more from both bands, here is a list of our Austin Vida Free Week picks that feature Latino musicians.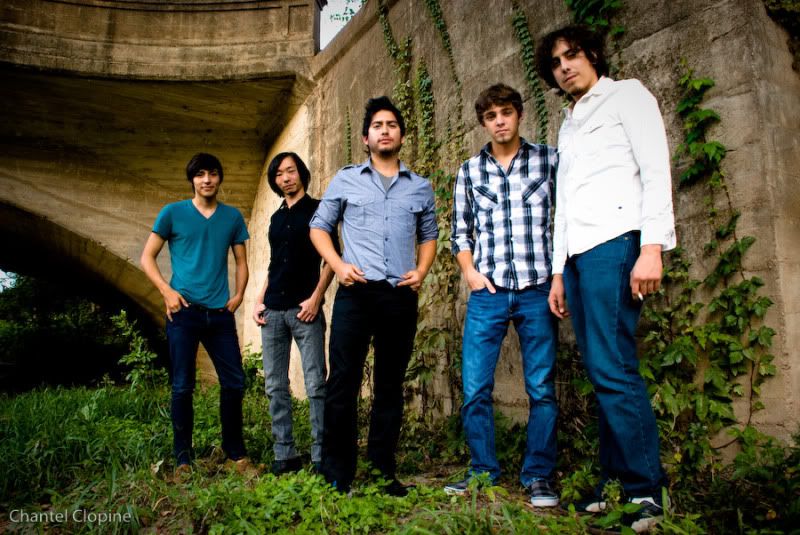 In Situ Sound is a five piece band that features Latino members from the Rio Grande Valley. They are a band to watch for in 2010 as they will be playing around town regularly to promote a new EP. Their ambient indie rock stylings will win over fans from all walks of life. We will be sure to bring you more on this hot young band very soon. Catch them at Beerland on Wednesday, January 6th. If you can't catch them then, they will also be playing the Free Week finale at Red 7 on January 10th with Exeter.
While Exeter may not be a Latin band, Exeter's line up does include Rocky Reyna whom you may know from Este Vato. Like many Austin musicians, Reyna lends his talents to more than one band. Exeter is playing to support their recent release, Grey Noise, White Lies. With Exeter and In Situ Sound on the bill, you have no reason to miss this show.
Hacienda is a four piece indie rock band from Boerne, Texas. A family collective, Hacienda is made up of the Villanueva brothers and their cousin Dante. Their sound is inspired by The Beach Boys and early Beatles. Many also know Hacienda as the backing band for Black Key's front man, Dan Auerbach. Most recently in Austin, they have opened up for their newest fan and music icon, Alejandro Escovedo. You can catch Hacienda on Thursday, January 7th at Red 7. For more on Hacienda, you can read our interview and watch exclusive live footage here.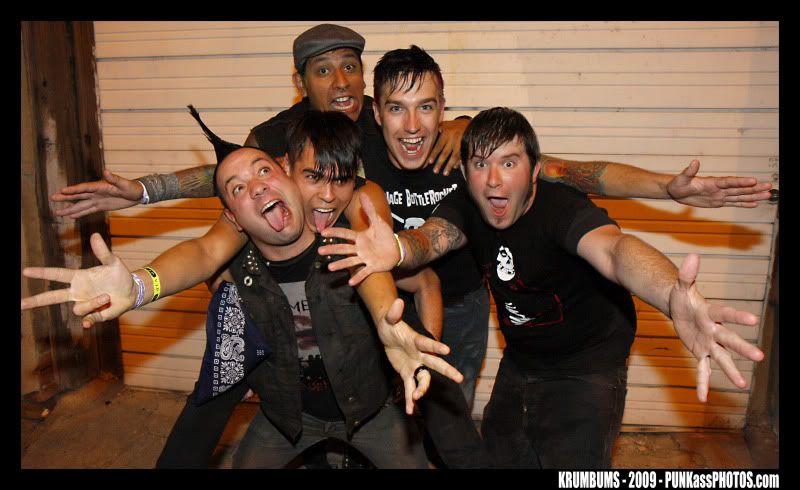 The Krum Bums and Sober Daze are two of the biggest names in Austin punk rock. We featured both bands in 2009 and will continue to keep you up to date with whatever is going on with them in 2010. They play what may be the craziest and wildest show during Free Week on Friday, January 10th when they play before Lower Class Brats. Just about every punk rock lover, both Latino and non, will be there. Expect circle pits, pogo dancing, sweat and beer to be flying everywhere. You can check out our live videos of Sober Daze on our Austin Vida YouTube channel here.
For more Free Week picks, visit the following blogs from our Austin Vida crew: Ian's Music Blog, 'Nites, So Many Bands, No mamas, guey!