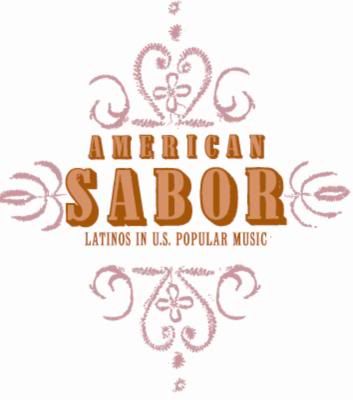 For decades, Latinos have added sabor to music produced in the U.S. and not just in genres like Tejano or salsa and merengue.
A new exhibit called "American Sabor: Latinos in U.S. Popular Music" at the Bob Bullock Texas State History Museum showcases just how much Latinos have influenced American genres like blues, jazz, rock, punk, hip-hop and more over the years. The bilingual and highly interactive exhibit was originally curated by the Experience Music Project in Seattle, Wash., and will be on display at the Bob Bullock Museum until May 9.
The exhibit is divided into five sections, each reflecting cities that made major contributions to the Latino music community. Jasen Emmons, director of curatorial affairs for the Experience Music Project, said the idea for the exhibit was initially produced by several professors at the University of Washington with expertise on how Latinos have influenced American music.
"We decided to frame it a little more tightly and looked at music post-World War II and focused on the five major centers for Latino music in the U.S.," he said, naming San Antonio, San Francisco, Los Angeles, New York City and Miami as those key cities.
Emmons said the challenge with the American Sabor exhibit was finding enough artifacts to showcase. He said it took about eight months to find the various show posters, musical instruments and outfits on display in the exhibit.
"We had to look for small-level collectors and basically started over in each city trying to make contacts to find some of this stuff," he said. "What happened was people connected us to others who suggested they might have something we could use."
Timothy Dillon, the director of marketing for the Bob Bullock Museum, said they wanted to add more of a regional focus since the exhibit featured a Texas city.
"The smallest portion of the exhibit was the one on San Antonio," he said. "So we called up several people to ask if they would loan artifacts."
And they did so successfully. They acquired additional artifacts like an accordion from legendary player Flaco Jimenez, who is one part of the supergroup Texas Tornados, and from up-and-coming artists like Piñata Protest and the all-female alt-rock band Girl in a Coma. Pictured left is the bajo sexto owned by Doug Sahm of Tornados/Sir Douglas Quintet fame.
More than anything, walking through the exhibit is like seeing snippets of history. A timeline on the San Francisco portion of the exhibit illustrated how milestones in music like Santana's performance at Woodstock coincided with Civil Rights activities.
Not only is the exhibit educational and visually appealing—it envelopes you in music. Sound booths are set up throughout the exhibit where visitors can watch videos, play music and interact with games and instruments. The center of the exhibit even features a dance floor.
"Kids always gravitate toward the dance floor and pick up the instruments," Dillon said. "You can always hear a lot of sounds coming from this area."
Admission to the exhibit is included with a regular museum fee, which is $7 for adults, $6 for seniors, military and college students, and $4 for ages 5 to 18. Admission is free for those under 4. The museum is open Monday through Saturday 9 a.m. to 6 p.m. and Sunday noon to 6 p.m.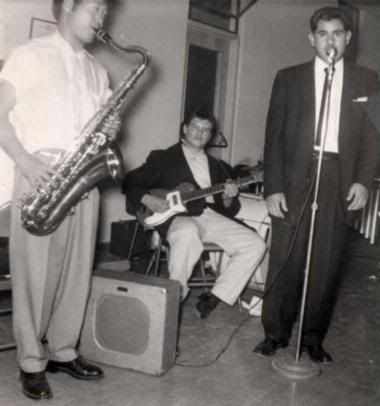 MUST SEE
• Harmony electric guitar owned by Ritchie Valens, who is pictured left, and the Mexican-inspired vest he wore on American Bandstand in 1958
• Celia Cruz, the "Queen of Salsa," and her gorgeous gown in the New York section
• The East Los Angeles music sound booth. It gives a musical timeline of music from East L.A. starting with pachuco-inspired jazz to punk to modern rock from the likes of Rage Against the Machine
Find out about upcoming American Sabor events for family and for adults.