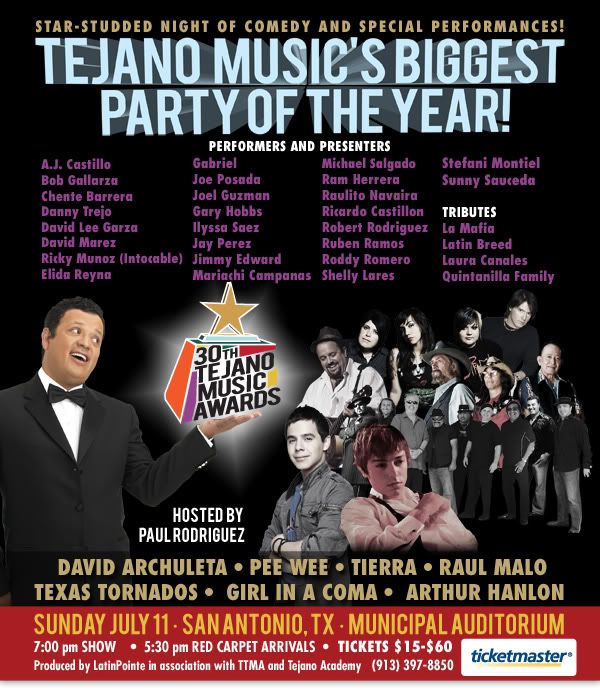 Actor/comedian Paul Rodriguez has been tapped to host the 30th Annual Tejano Music Awards, scheduled for Sunday, July 11, at the Municipal Auditorium in San Antonio. Scheduled performers include A.J. Castillo, Ruben Ramos, Stefani Montiel, Sunny Sauceda and more, including musical tributes to La Mafia, the Latin Breed, the Quintanilla Family and Laura Canales.
American Idol's David Archuleta, Nashville songwriter Raul Malo and San Antonio-based female rock trio Girl in a Coma are also scheduled to make appearances. Award-winning accordionist Joel Guzman will produce Squeezebox Mania featuring Ricky Muñoz (Intocable) and Cajun accordionist Roddy Romero. Director Robert Rodriguez and actor Danny Trejo will serve as presenters, along with Arturo Rodriguez (president of the United Farm Workers) and Daniel Ortega (National Council of La Raza).
Tickets are now on sale at all Ticketmaster outlets. Tickets range from $15 to $60. For more information, visit www.tejanomusic2010.com or www.tejanomusicawards.com.