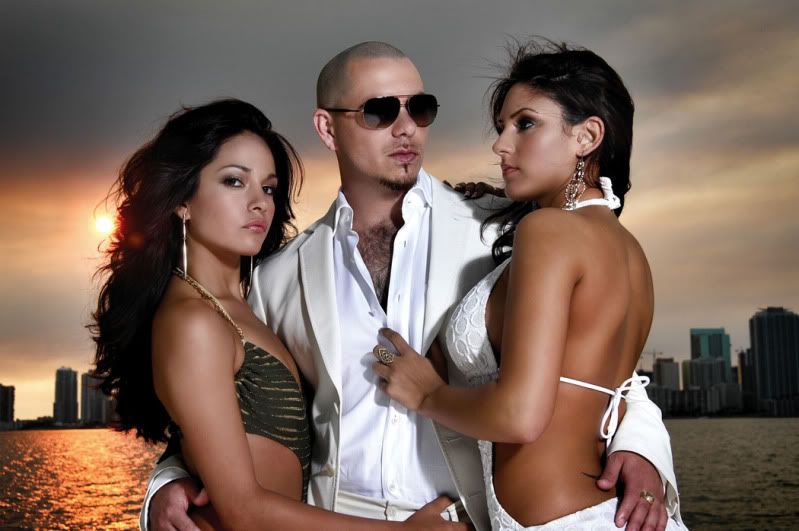 One of the hottest hip hop events to come through Austin this year features two major Latino acts.  Taking the stage at The Austin Music Hall on Thursday will be Mr. 305 himself, Armando Pérez aka Pitbull. On tour supporting his latest release, Rebelution, Pitbull is riding high on the commercial success he's achieved. Locally, there isn't a bar downtown you can pass by that isn't playing "Hotel Room Service". I am just hoping at the show that someone tries to jump on stage with him so he can throw one of his famous Pitbull knockout punches. All kidding aside, Pitbull isn't the only one representing for us Thursday night. 
Also representing Thursday night will be the ever so lovely
Dominicana
,
Kat DeLuna
. Many of you may know her from her debut smash single with Elephant Man, "Whine Up". It was all over the radio, the clubs and Mun2 for the longest time. DeLuna is also a Latin Billboard winner and was chosen by MTV3 as "Best New Artist". She continues her rise to mega stardom with the recent release of her singles, "Unstoppable" and "Run The Show" which features hip hop legend Busta Rhymes. Now while she may not be getting the radio love locally that she once was, that doesn't mean she has fallen off. Take a look and listen to her video for "Unstoppable". 
 So how are you not going to be at this show Thursday? Kat DeLuna and Pitbull? That's going to be one big ass dance party and a killer live show. Go on and get your tickets here: