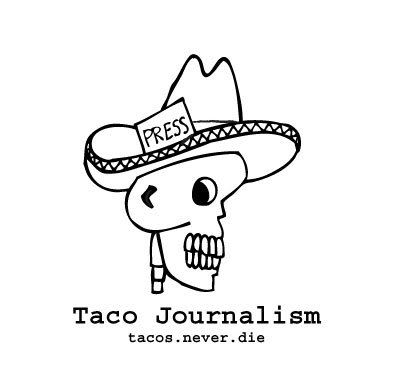 Here in Austin there are more places to eat tacos than you can count. From high-end restaurants to hole-in-the-wall taquerias, it seems like there are tacos around every corner of the city.
Narrowing down choices or finding the right taco place can be a daunting task. It just takes too much time, and there is just so much heart burn, I mean heart break, involved. For this reason most people tend to stick to their regular neighborhood taco spots or trailers.
But not the crew from Taco Journalism.
Taco Journalism is a taco blog in Austin that is dedicated to talking tacos with an honest, no-holds-barred approach. With a dedicated team of self-proclaimed taco experts, Taco Journalism has gone all over the city to review the best and worst places for tacos in Central Texas.
In this video interview, Austin Vida caught up to two of the Taco Journalists, Mando and Undercover Mexican Girl. We joined them for breakfast at La Mexicana on South 1st to talk about the blog and, of course, tacos.
Watch the video on YouTube here.