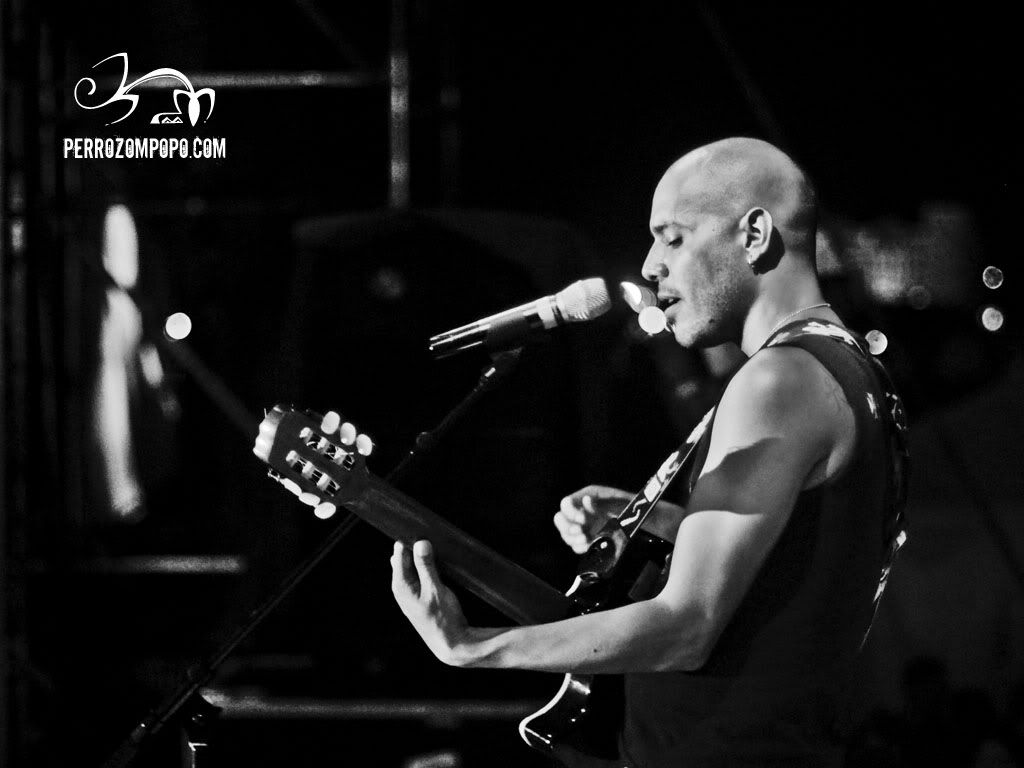 Among the new faces that have made their way onto the Latin Grammy nomination list stands Ramon Mejia, or as he is listed on the Grammy Ballot for Mejor Álbum de Música Alternativa, Perrozompopo. The singer-songwriter from Nicaragua comes from an impressive musical background, including being the younger brother to salsa superstar Luis Enrique. Though the music Ramon makes is distinct from his brother, it is equally impressive.
Ramon's blend of folk, hip hop and rock make him one of the new Latin artists to watch. Writing lyrics that are wrapped around the present and often harsh realities found in Nicaragua and other Central American countries, Ramon was able to channel these realities into music that can bring consciousness and hope to his fellow countrymen. More importantly, hope.
Now with the recent Latin Grammy nomination, Mejia looks bring his music and his unique viewpoint on life to the U.S. His hope is that it will continue the growth of the cultural arts of Nicaragua and the musically rich countries of Central America. We spoke with Mejia about the nomination, his unique stage name and what's next after the Grammies.
First and foremost, congratulations on the Grammy nomination.  How does it feel to be nominated? How did you receive word?
Mejia: Well, really happy for this nomination and right now trying to use this time to work on some stuff as far trying to promote and work on some upcoming shows. I received the word while I was at home working on some stuff on the computer when my brother (Luis Enrique) told me about the news. Right now, I'm really happy.
Perrozompopo is not exactly the catchiest name or easy to remember.  What is the background of the name? What significance does it have for you personally?
Mejia: [laughs] Yeah, well I was looking for a name that had to deal with Nicaragua, with the present realities going on, a name that the young people can identify with along with the stuff I write about. The things I'm involved in and I was looking for that a name that would reach to the youth and grab their attention toward the music I create. You know?
Coming from a big musical background, how did you form your own personal sound?
Mejia: Well, that has to deal a lot with the present realties that you live with, living in a complicated situation here in Nicaragua, but I think that in some ways that gives you some special maturity especially in the way you view life. I think that also carries you into what you decided to write about in your songs and how your going to write about that along with my Latin American musical influences those are the things that helped form my music.
Who are some of Latin American artists you look up to?
Mejia: Well, all Latin American music. The Cuban music for instance, the tropical music that comes from Brazil, the music from Colombia and Venezuela. Those are countries that produce really good music, great lyrics, also the music received from my family. I think those are definitely the things that helped mark why I write and how I produce my songs. It has a historical feel and cultural feel.
Now going back to when you first came out, what was the reception like in Nicaragua? How well received is a fellow countrymen speaking out on the government, singing songs about poverty, war, car things that hit them personally?
Mejia: Well, at first I think they weren't too open to that type of music, even though I think we needed it, the music doesn't always have to have the commercial side to it, the people here in Nicaragua have always carried music well with them it part of the way we live as Nicaraguaneses.
Now, this is the first time in the United States, what's the reception been like?
Mejia: Well right now we are in the early process of exposing my self to the audience here, trying to show the type of music I create, but I think its going to go well. We started with the first festival and I got good early reception from the public. That's all ways good but hopefully things will get better. Right now you have give things time and let them gradually grow.
Now, Tell me about the new album it has the same underlying themes of the two previous albums but how does it differ as far as incorporating new sounds, rhythmus, and musical elements?
Mejia: Yeah, the rhythms and harmonica mix of the both I think the project has been a more mature one as far musically ideas, textures,   the songs have matured the lyrics have certainly grown a lot, I think all the cd's are distinct as far their sound, the music is kind of like medicine we constantly have to continue changing and discover new things, but also return to the history and continue to adapt on the foundation of our music.
What does it mean to be one of the few Central American artists to be nominated for a Latin Grammy?
Mejia: Like I was saying before, this an posterity to open a lot of doors  and I think helped open up things not only for me but also for the other music and musicians in Central America. I think it is extremely important that we support each other so this happens more often. Hopefully it will work and more attention will be placed on this region and the vast amount music that is produced.  But unfortunately, for whatever reason it is sort of abandoned. Hopefully with all this, new opportunities will come along.
You played at the G8 summit in 2007 and you will be performing at Hispanic Heritage Awards in Washington D.C. With all that you write and sing about, do consider yourself an ambassador of Nicaragua?
Mejia: Well, not so much an ambassador. I don't think I can take on the responsibilities of being the voice for a lot of other people. I simply collaborate and write about those issues that I find just and from my capabilities. I do what I do can to help and hopefully that will help the music in my country and the region. That's really it. I do my work in the most humble way possible, thinking this what I can offer.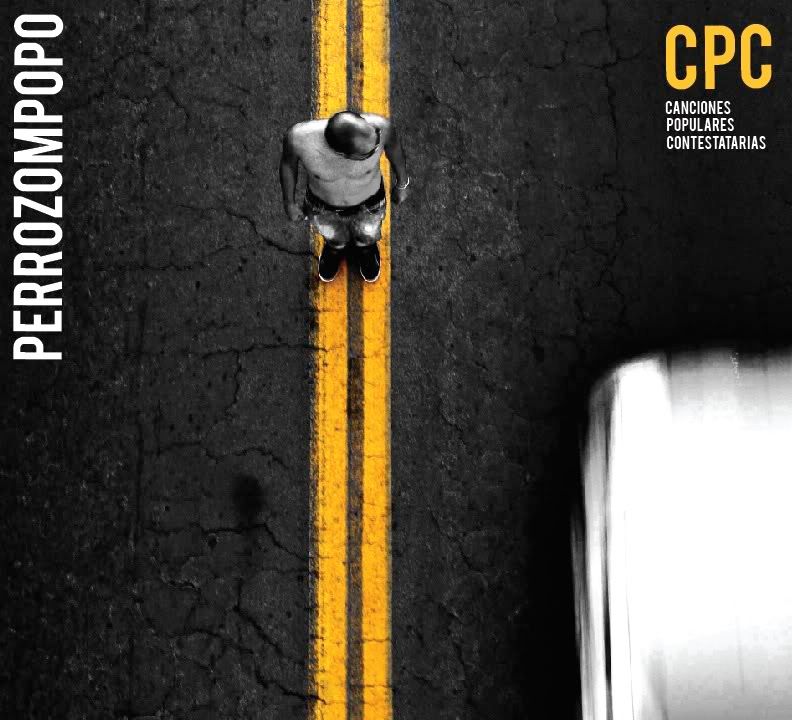 Talking about being humble, out of all the Grammy nominated albums yours is the only one that is free. Did you have that plan when you were recording it or was it something you decided on once it was finished?
Mejia: Well, the idea of offering of the CD for free has to with need of offering a type of cultural art that  the youth can have access to and not only have access to it but  also  perhaps make the culture of people that have access to it be a  cultural a little bit more intelligent, it has to  be a culture well involved in issues, a culture that is clean, honest, constructive, I think that's a part of my career I think will like to grow in my career as the time goes along, I think there is a great need to reinforce the values that by the dynamics of the world have been somewhat lost and need to be reinforced.
What's next for you as far shows go? Perhaps a tour?
Mejia: Well, right now we are still looking for things; we don't have anything definite. Next year I will certainly have to go to Spain. I try  to go every year to keep familiarity with the fans and the public over there, but for the moment we are focused on Los Angeles. Let's see what happens at the Grammies and from there I'll continue to look for more posterities here in the United States.
Is there something you would like to say to those Nicaraguans living in the United States?
Mejia: To support the music nicaguense, to go the website, to stay interested in the culture of Nicaragua. Although they don't live there anymore, its very important for us, the people that don't live in Nicaragua anymore to support our work and to maintain the culture. We need that support.