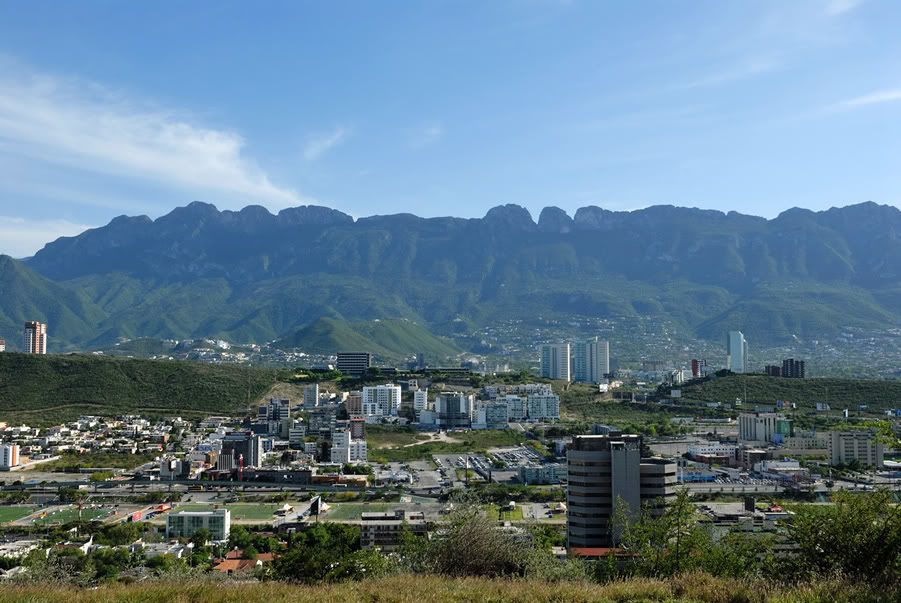 There's this street in San Pedro, Garza Garcia which I drive on to get to my house. And at the far end of that long street you can see a mountain, dead at the center, looming over part of my city. The mountain is called "la M," due to its letter-m shape. I've lived in a house that sits at the bottom of the M since I was born, and every day since I've had a car I've driven up that street and looked up at that gorgeous mountain. Sometimes, without reason or destination, I take my car out and drive on that street just to see it. To me, that mountain means I'm home.
I never thought when I got to Austin that I would feel about anything the same way I do about that mountain. However beautiful the city of Austin may be, it wasn't what I'd grown up with. And as much as I loved living there right away, after my first semester at UT and my first Christmas break back in Monterrey, I could tell Austin didn't feel like home yet.
I stopped looking for something in Austin that I could use to identify with the feeling of home and, instead, realized everything else the city has to offer. In a way, for me, Austin became a place for reinvention. A place for meeting people that were honest but eerily nice. A place for meeting people that were incredibly passionate about things that I was passionate about—something that was very difficult to do back home. I met writers and singers and photographers and tiny, obscure bars home to amazing music.
And it struck me the most after my father came to visit me for the first time and we walked down Guadalupe St. that he mentioned how "funny" people looked, how "odd" characters there were walking down that street. It's true—in Austin, I found characters.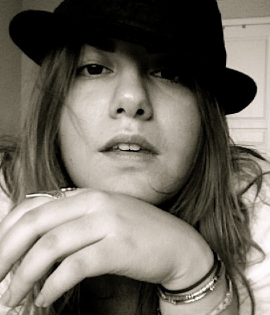 From the eyes of a Regia.
After my father said that, I thought of this bald black man that—no matter the weather—wears a long, black leather trench (a la The Matrix) and walks down the Drag. He's not there everyday, but whenever he is, I remember the first time I saw him. It was August 2008 and I'd been in Austin for two days. Not having been familiar with the streets yet (and being the useless map-reader that I am), I walked in circles and could only find my way back by noticing this man wearing a leather trench in the middle of August standing in the corner of 24th and Guadalupe. And then I thought of Sasquatch Dave, who wears his tie-dyed shirt and palm-tree sunglasses everyday, holding up a piece of cardboard with quotes such as, "If I had your life, I'd be pissed too." And this woman that works at CVS who will find something to talk about with any customer, and every week, when I'm there buying my magazines, she'll say Reese is far better off without Ryan, or "I wish they'd leave Jessica Simpson alone, she looks great even with the weight on!"
They're characters. And my dad, being the cynic (or realist) that he is, told me they're people who nobody notices and that's why they have to find a way to stand out—so that you're forced to notice them. They want attention, he said. But well… I see it differently. It might be true, what he says. They might be starving for attention. But maybe they want to be such a character because they like to create themselves into something or someone people like me will remember. Or a character someone like me will talk or write about someday, or a type of symbol that will remind a person like me… of home.
Because of course it isn't just my mountains that made my home, home. It's the people that live on the edges of those mountains that gave me stories to talk about, or reasons it was so hard to leave home for college. And slowly, living in Austin, a city full of caricatures and unforgettable places, I began to miss Monterrey—and those people and mountains and everything else—a little less.
It wasn't til the end of this past semester that I realized I didn't want to leave Austin for the summer. After such an incredible semester—full of concerts and new people, finding the best chocolate chip pancakes in the world and leaving for impromptu roadtrips in the middle of the night—I wanted to stay. I wanted to stay and drive around the city at night with the friends who slowly and amazingly became my family. I wanted to stay and gape at a new band with a completely different sound that reminds me about the wonderful power of music. I wanted to stay and read the mails I get from grateful people for my positive reviews. I wanted to stay and walk to Starbucks every day, sit and watch the Drag Rats beg for cigarettes, or look at how the girl who works at Einstein Bagels leans over so discretely and steals a subtle kiss from her girlfriend.
I did leave Austin for the summer. Even after such a great semester, I did miss my family, and my friends, and my mountains, and my house that I've lived in forever. I did miss (real) Mexican food. I missed my room being magically cleaned up every day, and my closet not being a mess. I missed Diet Coke in a glass bottle and being able to smoke indoors, and the tree in my backyard. I missed the smell of my mom's perfume and the books that fill my bedroom that could never fit my whole apartment in Austin.
But, even though I knew it was time to go home for the summer, while I was driving out of Austin, I looked around at everything. Everything that I now identified with a second home. Driving away from the city down the I-35, I looked back at the Frost Bank tower, which I nicknamed "the Gotham City building" soon after I arrived in '08. And I thought of Sasquatch, and the UT tower that lights up in bright orange after a win, and the magazine editor who somehow found me through my barely-read blog and took a chance on me as a writer, and the girl in my class with an unbreakable love for Nicholas Sparks books, and the jewelry store in South Congress that I can never not spend any money in, and the trees that line up my street and make my daily walks all the more enjoyable—and I thought of home.
"From the Eyes of a Regia" is a column by Austin Vida writer and Monterrey, Mexico, native Eugenia Vela. She moved to Austin a year and a half ago to attend the University of Texas, and From the Eyes of a Regia is her quirky, fun and brutally honest collection of observations and experiences as a "regia" (slang for "girl from Monterrey") living and studying in the U.S.