Austin Vida is a Latino lifestyle, entertainment and culture online magazine based in Austin, Texas. Meet our staff below. Read about our history to the left.
___
CURRENT STAFF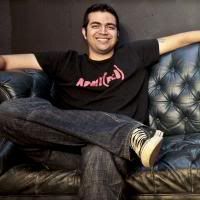 IAN MORALES, editor-in-chief
Posts | Twitter
Ian is a graduate of Round Rock High School and attended St. Edward's University in Austin to study international business and communication. On any given night of the week, Ian can be found in downtown Austin on 6th Street and the Red River live music district.
___
AJ MIRANDA, managing editor / multimedia editor
Posts | Twitter | Tumblr
AJ grew up in California but has lived in Texas since 2002. He has a journalism degree from the University of Texas at Austin and has written for the Wall Street Journal, the Denver Post and Laredo Morning Times. He is also an avid photographer and videographer.
___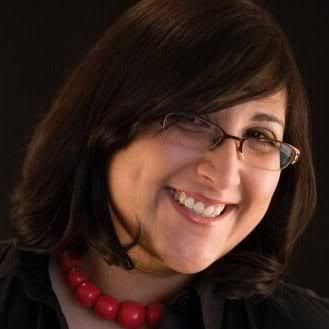 ANGELA MALDONADO, senior editor
Posts | Twitter
Angela hails from Selena Town, aka Corpus Christi, but has made Austin her home since 2002. Her background is in journalism and radio, formerly serving as a producer for NPR's Latino USA. She loves coffee, so find her checking out the mochas at Epoch or Spider House.
___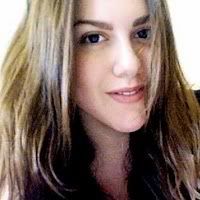 EUGENIA VELA, associate editor
Posts | Twitter
Eugenia was born and raised in Monterrey, México, with the frustrated ambition of becoming a writer. She is working for her degree in journalism at the University of Texas. She is in love with words, fashion, Steven Tyler, early Dylan and late Beatles.
___
ANNAR VEROLD, staff writer
Posts | Twitter
Annar's constant thirst for truth has lead her to become an ambitious journalist and a passionate poet. She is studying at St. Edward's University. Though born in Houston, Annar basks in the glory of Austin—the people, the culture, the music, the energy.
___
KRISTIE BOCANEGRA, staff photographer
Posts | Twitter
Kristie is a homegrown talent from Austin. She graduated from Anderson High School and is studying photojournalism at Austin Community College. She began shooting for Austin Vida in the spring of 2011. Now that she has turned 21, watch out world.
___
MARI HERNANDEZ, staff photographer
Posts | Website
Born in San Antonio, Mari began photographing in Austin in 2003. She earned an undergraduate degree in photocommunications at St. Edward's University. Her work has been shown at The Parish, The Pump Project and the Mexic-Arte Museum.
___
CURRENT CONTRIBUTORS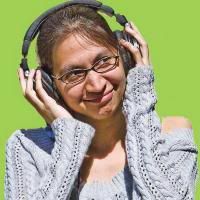 SARAH VASQUEZ, contributing writer
Sarah has been writing about Austin music for eight years on her personal blog as well as for various other publications, such as The Accent, Austin Sound and UWeekly. At live shows, she may seem standoffish but really she's just shy. So if you see her, just say hello.
___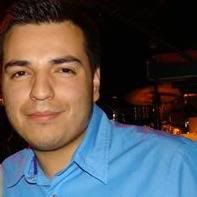 WINSTON RIVAS, contributing writer
Winston was born in Austin but made a man of himself on the hard streets of El Sereno, Calif. He is always in tune with the newest and freshest Latin artists from Tijuana to Santiago, Chile, as he demonstrates in his music blog, La Musica del Caserio.
___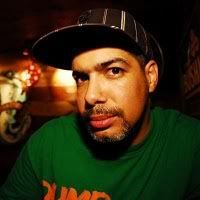 CHRIS CARRASQUILLO, contributing photographer
Chris was born in Philadelphia and has lived in Puerto Rico and Corpus Christi. In Austin since '94, he's seen his fair share of shows, from the Courtney Love breakdown at Liberty Lunch to the first Rancid show in a car tint garage.
___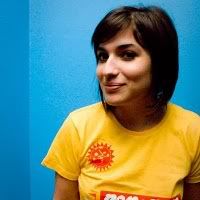 CHANTEL CLOPINE, contributing photographer
Chantel grew up in the Rio Grande Valley. She collected and experimented with film cameras and became serious about photography in high school. Her proximity and family ties to Mexico influenced everything from her taste in music to her motive as a photographer.
___
MARCOS MOLINA, contributing photographer
Just as an anthropologist would live and play among his subjects in order to gain insight, Marcos (aka Subcomandante Quito) infiltrates hipster haunts six nights a week, all for the sake of creating a virtual scrapbook for future generations to ponder and emulate.
___
FORMER STAFF AND CONTRIBUTORS
MAIRA GARCIA, writer
Maira is currently the social media editor at the Austin American-Statesman. She has a masters in new media and a bachelors in print journalism and political science from Texas State University in San Marcos. She contributed her last piece to Vida in August 2010.
___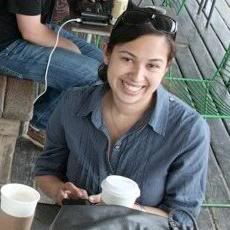 VICKY GARZA, writer
Vicky, a native Austinite, is a journalist who uses her mighty pen for the power of good. She has a degree in marketing with a minor in music and entertainment business from the University of Miami, where she hosted her own '80s retro radio show.
___
ALYSHA HERNANDEZ, writer
While at Vida, Alysha delivered compelling interviews with musicians and Austinites of all stripes. She has since left for a position as a production assistant at C3 Presents, the company that books concerts at Emo's and Stubb's as well as organizes ACL Festival.
___
CHRISTINA GARCIA, writer
Christina was born and raised in Dallas and completed her bachelor's degree in journalism at the University of Texas at Austin. When she's not downtown searching for the dirtiest, most danceable beats in the city, she is writing about them for various publications.
___
HANLLY SAM, photographer
Hanlly was born and raised in the craziest city in the world, Mexico City. Living in a city with few opportunities Hanlly moved to Austin in 2008 to major in graphic design. Although designing has always been her passion life has led her to photography.
___
TONY LOYA, writer
For the majority of his life, Tony has lived in and around the urban sprawl that is Houston. While there, he worked at the Houston Chronicle touting events, blogging about horrible television and reviewing bars (read: drinking free booze).
___
CARLOS SAN MIGUEL, photographer
Raised on Judas Priest, Hank Williams and Doug Sahm, Carlos' music taste changes from breakfast to dinner. He has photographed bands from Los Lonely Boys to Brooks and Dunn to Coldplay to Korn to Tom Petty (his fave).
___
BRIAN STUBBS, founder
Brian has worn many hats throughout his career and has been involved in customer service management, new product development and coordinating investor funding. He aims to recreate these relationships across his network to drive the success of those around him.